Brook Lynn Ashton (Adrianne Leon)
Comments

4
537pages on
this wiki
Brook Lynn Ashton
Adrianne Leon as Brook Lynn Ashton
General Hospital
Portrayed by
Brooke Radding (1996-01)
Adrianne Leon
(2004-06; 2010-11)
First appearance
1996
Last appearance
April 11, 2011
Cause/reason
Left town to pursue music
Created by
Robert Guza, Jr.
Karen Harris
Introduced by
Wendy Riche (1996)
Jill Farren Phelps (2004, 2010)
Profile
Alias(es)
Lynn
Namesake(s)
Brooklyn, New York
Born
October 24, 1996
(Revised to 1988)[1]
Brooklyn, New York
Age
25
Occupation
Singer/Songwriter
Owns 6% of voting stock of ELQ
Brook Lynn Ashton is the daughter of Ned Ashton and Lois Cerullo on the ABC soap opera General Hospital. Originally born sometime in 1996, she was portrayed by Brooke Radding from 1996 to 2001. Adrianne Leon stepped into the role in 2004 as a rapidly aged Brook (birth date revised to 1987), leaving in 2006. She returned in 2010 and left again in 2011.
Radding's portrayal got her two nominations: Outstanding Female Newcomer Award from Soap Opera Digest, and Outstanding Younger Actress at the Daytime Emmy Awards, both in 2005. Leon left the show in 2006. In March 2010, it was announced that Leon would reprise her role as Brook Lynn in May 2010.[2]
Background
Edit
Brook Lynn Ashton, born in 1996, was named after Brooklyn, New York where her mother and father had spent many happy times together. But at the time of her birth, Brook's parents were estranged. Lois Cerullo had returned to her family in Bensonhurst after she realized she didn't want her daughter growing up around the Quartermaines. Her feelings were cemented after Ned Ashton failed in his attempts to make Lois and their record business his first priority. He returned to ELQ Enterprises and Lois returned to her family. Lois brought Brook to meet Ned a few months after she was born. Although Lois claimed she hadn't come to reconcile with Ned, it was clear Lois and Ned were still in love with each other. But after she overheard him blackmailing his cousin Justus, Lois left town with her daughter.
Ned saw his daughter on birthdays and introduced her to Chloe Morgan when he was married to her. Brook adored Chloe and was none too thrilled to learn several months later that Alexis Davis had become Ned's new love. She later came to like Alexis, but couldn't understand what was happening when Alexis left her father at the altar.
Storylines
Edit
The role of Brook Lynn is currently scripted to be born in 1988.
Brook returned to Port Charles in early 2004 using Lynn as her name. After haunting L&B's studio with her talented singing voice, she became friends with Georgie Jones and Dillon Quartermaine, who was unaware that he was Lynn's uncle. Impressed by her voice, they persuaded her to record a demo tape. But Lynn remained adamant that she only sang for the joy of it and didn't want to profit from it, which was something her mother wanted her to do. Lynn's true identity and ties to the Quartermaines came out after a man claiming to be her father attempted to take her home to her mother. She escaped by stealing his car, but Dillon later turned them in to the cops and they wound up back at the Quartermaine's. Lois wanted to take Brooke back to Bensonhurst with her, but Ned persuaded her to let Brook stay and to stay in town with Brook.
Lois repeatedly tried to convince Brook that she should sing professionally, but each time they ended up in a fight. Seeing how hard Brook fought her mother, Ned took a different approach. He persuaded her to sing with him just for fun. But she remained strongly opposed to singing professionally. She was even willing to let Sage sing one of her songs rather than sing it herself. Mother and daughter had the same idea of bringing Edward Quartermaine roses after Lila Quartermaine died. Each of them regretted the fact that Brook never got to know Lila. Brook finally sang for a crowd at her great-grandmother's funeral. Later she misinterpreted the situation when Lois tried to convey how proud she was of her daughter. Believing that Lois wanted to capitalize on the event, Brook yelled at Lois who took off, hurt by her daughter's words.
Brook's relationship with her mother continued to go poorly as Lois became involved with Lorenzo Alcazar. Brook hated that her mother would date a thug when she was always told not to. In an attempt to give her mother a taste of her own medicine, Brook began getting cozy with Diego Alcazar, Courtney Jacks's foster child. Diego had made his desire to work for Sonny obvious to anyone who would listen, and Lois wasn't a fool. Diego and Brook grew closer when Brook walked in on her mother and Lorenzo shortly after the two had made love. Enraged, Brook ran away with Diego, where the two escaped to Mexico to find Diego's sister, Maria. Georgie and Dillon accompanied the duo and the four were arrested when Maria denied knowing Diego and let her fiancé arrest the group of teenagers.
She later had them released and warned Diego to get out of Port Charles. Brook and Diego then began their mission to discover why Maria didn't want Diego in Port Charles. Working together, they determined that Sonny must have killed Diego's father, and Diego decided to find out why. Dressing as a delivery girl, Brook attempted to divert Max (Sonny's bodyguard) 's attention while Diego tried to break into Sonny's apartment. Sam caught the two before they could enter the apartment. Jason agreed to help Diego find out if Sonny had anything to do with the murder of Diego's father, and Courtney arrived to bring the two home.
Diego and Brook Lynn didn't last long, because he soon developed an interest in Maxie Jones, leaving Brook Lynn out in the cold. After graduating high school, Brook Lynn enrolled at Port Charles University -- and ended up having Maxie as a roommate. After being drugged at a party, Brook learned there were nude pictures of her circulating on the Internet and elsewhere. She began to suspect that Diego was her stalker, but he kept coming up with all the right answers for every one of her questions. Ultimately, Brook learned that her suspicions were right: Diego had indeed been stalking her as payback for what Brook Lynn and the others had done to Sage. A short while later, Brook Lynn decided to leave Port Charles and join her mother in New York so that she could pursue her music career.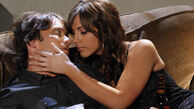 Brook Lynn returns to town on May 21, 2010 when Carly Jacks needs her to start trouble between Dante Falconeri and his girlfriend, Lulu Spencer.[3] Brook Lynn gains Lulu and Dante's trust but begins to fall for Dante's mother's boyfriend, mobster Johnny Zacchara. In August, Brook drugs Dante and Lulu catches the two making out. Lulu throws her out and demands an explanation from Dante. After a few minutes, she realizes he was drugged and gets him into bed. When confronted the next day, Brook Lynn denies drugging him. She then works for Nikolas Cassadine and then leaves town again.
Crimes Committed
Edit
Ran away from home [May 2004]
Stole a car while trying to prevent the detective her mother hired from finding her [Jun 2004]
Ran away to Mexico with Diego Alcazar, Dillon Quartermaine and Georgie Jones, where they were arrested for breaking into Diego's sister's home [Nov 2004]
Helped Diego create a diversion so he could break into Sonny Corinthos' apartment [Dec 2004]
Conned a hot dog vendor out of food and money [May 21, 2010]
Drugged Dante Falconeri [Aug 2010]
Lied to police [Aug 2010]
Tried to steal fifty thousand dollars from Edward Quartermaine [Fall 2010]
Disorderly conduct and disturbing the peace [Fall 2010]
Credit card fraud [Fall 2010]
Health and Vitals
Edit
Stalked by Diego Alcazar [Fall 2005]
Drugged by Diego Alcazar [Aug 12, 2005]
Suffered a broken leg after a stagediving mishap in Ibiza [Jan 30, 2013]
Family tree
Edit
References
Edit
v - e
Current Contract Characters
T.J. Ashford
 ·
Shawn Butler
 ·
Nikolas Cassadine
 ·
Dr. Silas Clay
 ·
Michael Corinthos
 ·
Morgan Corinthos
 ·
Sonny Corinthos
 ·
Alexis Davis
 ·
Anna Devane
 ·
Dr. Patrick Drake
 ·
Nurse Felix DuBois
 ·
Dante Falconeri
 ·
Olivia Falconeri
 ·
Robert "Franco" Frank
 ·
Carly Jacks
 ·
Ava Jerome
 ·
Julian Jerome
 ·
Kiki Jerome
 ·
Maxie Jones
 ·
Sam Morgan
 ·
A.J. Quartermaine
 ·
Tracy Quartermaine
 ·
Nurse Sabrina Santiago
 ·
Mac Scorpio
 ·
Luke Spencer
 ·
Lulu Spencer-Falconeri
 ·
Nurse Elizabeth Webber
 ·
Nathan West
 ·
Dr. Britt Westbourne
Current Recurring Characters
Jordan Ashford
 ·
Scott Baldwin
 ·
Spencer Cassadine
 ·
Father Coates
 ·
Lucy Coe
 ·
Dr. Kevin Collins
 ·
Brad Cooper
 ·
Levi Dunkleman
 ·
Rocco Falconeri
 ·
Max Giambetti
 ·
Milo Giambetti
 ·
Alice Gunderson
 ·
Josslyn Jacks
 ·
Nurse Epiphany Johnson
 ·
Lucas Jones
 ·
Rafe Kovich, Jr.
 ·
Ric Lansing
 ·
Molly Lansing-Davis
 ·
Duke Lavery
 ·
Janice Lomax
 ·
Diane Miller
 ·
Danny Morgan
 ·
Dr. Liesl Obrecht
 ·
Dr. Monica Quartermaine
 ·
Coleman Ratcliffe
 ·
Madeline Reeves
 ·
Carlos Rivera
 ·
Emma Scorpio-Drake
 ·
Felicia Scorpio-Jones
 ·
Aiden Spencer
 ·
Nurse Bobbie Spencer
 ·
Cameron Spencer
 ·
Heather Webber
 ·
Dr. Lesley Webber
Forthcoming Characters
Ned Ashton
 ·
Victor Cassadine
Deceased and Presumed Dead Characters
Benny Abrahms
 ·
Bernie Abrahms
 ·
Diego Alcazar
 ·
Lorenzo Alcazar
 ·
Luis Alcazar
 ·
Sage Alcazar
 ·
Ruby Anderson
 ·
Dr. Andy Archer
 ·
Dominique Baldwin
 ·
Cooper Barrett
 ·
Alison Barrington
 ·
Amanda Barrington
 ·
Kiefer Bauer
 ·
Warren Bauer
 ·
Jesse Beaudry
 ·
Katherine Bell
 ·
Connor Bishop
 ·
Mary Bishop
 ·
Paige Bowen
 ·
Dr. Emily Bowen-Quartermaine
 ·
Nurse Jessie Brewer
 ·
Nancy Brewer
 ·
Dr. Phil Brewer
 ·
Irina Cassadine
 ·
Kristina Cassadine
 ·
Mikkos Cassadine
 ·
Stefan Cassadine
 ·
Tony Cassadine
 ·
Stone Cates
 ·
Dr. Ryan Chamberlain
 ·
Stephen Clay
 ·
Adela Corinthos
 ·
Lily Corinthos
 ·
Dr. Ian Devlin
 ·
Ronnie Dimestico
 ·
Dr. Pierce Dorman
 ·
John Durant
 ·
Bill Eckert
 ·
Cesar Faison
 ·
Connie Falconeri
 ·
Andrea Floyd
 ·
Dr. Russell Ford
 ·
Dr. Steve Hardy
 ·
Abby Haver
 ·
Logan Hayes
 ·
Theo Hoffman
 ·
John Jacks
 ·
Aleksander Janacek
 ·
Victor Jerome
 ·
Stan Johnson
 ·
B.J. Jones
 ·
Georgie Jones
 ·
Tania Jones
 ·
Dr. Tony Jones
 ·
Dr. Ewen Keenan
 ·
Dr. Eve Lambert
 ·
Trevor Lansing
 ·
Dr. Cameron Lewis
 ·
Victor Lord III
 ·
Hope Manning-Thornhart
 ·
Reese Marshall
 ·
Courtney Matthews
 ·
Danny McCall
 ·
Lila McCall
 ·
Nurse Leyla Mir
 ·
Trey Mitchell
 ·
Susan Moore
 ·
Chloe Morgan
 ·
Henry Nakamura
 ·
Dr. Lisa Niles
 ·
Dr. Alan Quartermaine
 ·
Alexandria Quartermaine
 ·
Edward Quartermaine
 ·
Lila Quartermaine
 ·
Faith Rosco
 ·
Manny Ruiz
 ·
Joe Scully
 ·
Joe Scully, Jr.
 ·
Frank Smith
 ·
Shirley Smith
 ·
Zander Smith
 ·
Jake Spencer
 ·
Lena Spencer
 ·
Siobhan Spencer
 ·
Tim Spencer
 ·
Olivia St. John
 ·
Nurse Diana Taylor
 ·
Martha Taylor
 ·
Dr. Peter Taylor
 ·
Tracy Taylor
 ·
Dr. Asher Thomas
 ·
Cole Thornhart
 ·
Nurse Amy Vining
 ·
Bradley Ward
 ·
Justus Ward
 ·
Mary Mae Ward
 ·
Dr. Rick Webber
 ·
Dr. Karen Wexler
 ·
Dawn Winthrop
 ·
Deke Woods
 ·
Dr. Maggie Wurth
 ·
Anthony Zacchara
 ·
Claudia Zacchara-Corinthos
Off-screen and Former Characters
Lila Rae Alcazar
 ·
Nurse Karen Anderson
 ·
Terri Arnett
 ·
Brook Lynn Ashton
 ·
Larry Ashton
 ·
Christina Baldwin
 ·
Dr. Gail Baldwin
 ·
Laura Baldwin
 ·
Lee Baldwin
 ·
Serena Baldwin
 ·
Dr. Tom Baldwin
 ·
Brenda Barrett
 ·
Julia Barrett
 ·
Melinda Bauer
 ·
Gia Campbell
 ·
Peter Carroll
 ·
Helena Cassadine
 ·
Stavros Cassadine
 ·
Valentin Cassadine
 ·
Jagger Cates
 ·
Lois Cerullo
 ·
Skye Chandler-Quartermaine
 ·
Mike Corbin
 ·
Kristina Corinthos-Davis
 ·
Angie Costello
 ·
Blair Cramer
 ·
Jolene Crowell
 ·
Nurse Nadine Crowell
 ·
Dr. Rae Cummings
 ·
Téa Delgado
 ·
Roy DiLucca
 ·
Anna Donely
 ·
Sean Donely
 ·
Tiffany Donely
 ·
Dr. Noah Drake
 ·
Taylor DuBois
 ·
Toussaint Dubois
 ·
Sly Eckert
 ·
Angel Ellis
 ·
John Everett
 ·
Pres Floyd
 ·
Nurse Audrey Hardy
 ·
Dr. Simone Hardy
 ·
Dr. Tom Hardy
 ·
Dr. Tommy Hardy
 ·
David Harper
 ·
Jimmy Lee Holt
 ·
Paul Hornsby
 ·
Dr. Matt Hunter
 ·
Anton Ivanov
 ·
Lady Jane Jacks
 ·
Jasper "Jax" Jacks
 ·
Jerry Jacks
 ·
Terrell Jackson
 ·
Frisco Jones
 ·
Dr. Leo Julian
 ·
Rose Kelly
 ·
Dr. Kelly Lee
 ·
Winifred Leeds
 ·
Guy Lewis
 ·
Victor Lord, Jr.
 ·
Ethan Lovett
 ·
Starr Manning
 ·
Todd Manning
 ·
John McBain
 ·
Miguel Morez
 ·
Jason Morgan
 ·
Ken Morgan
 ·
Delores Padilla
 ·
Blackie Parrish
 ·
Nurse Penny
 ·
Celia Quartermaine
 ·
Dillon Quartermaine
 ·
Burt Ramsey
 ·
Cruz Rodriguez
 ·
Casey Rogers
 ·
Father Mateo Ruiz
 ·
Delia Ryan Coleridge
 ·
Juan Santiago
 ·
Robert Scorpio
 ·
Dr. Robin Scorpio-Drake
 ·
Alec Scott
 ·
Hannah Scott
 ·
Rebecca Shaw
 ·
Lucky Spencer
 ·
Damian Spinelli
 ·
Georgie Spinelli
 ·
Suzanne Stanwyck
 ·
Nurse Mischa Stephens
 ·
Holly Sutton
 ·
Marcus Taggert
 ·
Nurse Regina Thompson
 ·
Ellie Trout
 ·
Claire Walsh
 ·
Faith Ward
 ·
Keesha Ward
 ·
Dr. Maya Ward
 ·
Dr. Jeff Webber
 ·
Dr. Sarah Webber
 ·
Dr. Steve Webber
 ·
Dr. Lainey Winters
 ·
Grace Yang
 ·
Johnny Zacchara
Crew
Ron Carlivati (Head writer, 2012-present)
 ·
Jill Farren Phelps (Executive producer, 2001-2012)
 ·
Robert Guza, Jr. (Head writer, 1996, 1997-2000, 2002-2008, 2008-2011)
 ·
H. Wesley Kenney (Executive producer, 1987-1989; Head writer, 1988)
 ·
Gloria Monty (Executive producer, 1978-1987, 1991-1992; Head writer, 1981)
 ·
Wendy Riche (Executive producer, 1992-2001)
 ·
Frank Valentini (Executive producer, 2012-present)
 ·
Garin Wolf (Head writer, 2008, 2011-2012)
Related Topics
List of cast members
 ·
List of current actors
 ·
History of General Hospital