Jasper "Jax" and Carly Jacks
Talk

0
Jasper "Jax" Jacks and Carly Corinthos Jacks are fictional characters and a former couple on the daytime soap opera General Hospital.
Background
Jax was portrayed by Ingo Rademacher from 1996-2013.
While Carly has been portrayed by Sarah Brown (1996-01), Tamara Braun (2001-04), Jennifer Bransford (2005) and currently Laura Wright since 2005.
Jax and Carly originally worked together in a business relationship in 2002 but it didn't work out too well. Carly caused Jax much grief in 2005, when Carly accidentally caused Elizabeth to miscarry his baby. After the miscarriage, in 2005, Jax was blackmailed to sell 50% of the Metro Court, his hotel, to Carly.
They were married in April 2007, then decided to divorce due to Carly's unhealthy attachment to Jax's enemy, Sonny Corinthos. Later, however, they reconciled and renewed their vows. They officially divorced in 2013.
They share a daughter named, Josslyn, who was born on November 3, 2009.
They own two other hotels, La Belle Maison in Montreal, and Howaii-Hotel in Hawaii.
The couple's official song is "Patience" Written by: Bob Harty and Jayson Belt; Performed by: Chad Heam.
Storylines
Wedding videos
Carly and Jax were married in Port Charles on April 27, 2007. The couple renew their wedding vows during their second honeymoon on March 18, 2009.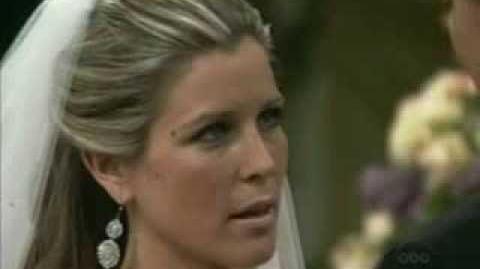 See also
Photo gallery
References
↑

Although, Carly and Jax never found out the sex of the baby they believed it was a girl