Daniel and Danny redirect here. For other uses of the name, see Daniel (disambiguation).
Daniel Edward "Danny" Morgan is a fictional character on the ABC daytime soap opera General Hospital. He is the son of former mob boss, Jason Morgan and his fiancée, Sam Morgan.
He was born onscreen on June 1, 2012.
Casting
The role of Danny was first portrayed by twins Gage and Gavin, who debuted on June 1, 2012 and made their last appearance on June 8, 2012.[6] The character is taken offscreen for a period of three months, just as it's revealed to the audience that Jason is his biological father.
On September 6, 2012, the role was recast with twins, Jaxon and Jakob Kring.[7] Also on September 6, child actor, Finn, portrayed an aged version of Danny in Sam's fantasy of what her life would be like with Jason and their two children.[8]

In October 2012, the story of Danny's return to his true parents began to play out, which led to an increase in airtime. As a result, a second set of twins was required for the scenes in order to keep in line with child labor laws. Therefore, the role was briefly and sporadically portrayed by twins Claire and Juliette on October 9-16, 2012.[9][10]

On September 6, 2012, the role of Danny was given to twins Jaxon and Jakob Kring. The Kring twins portrayal of Danny was quite popular with General Hospital fans. The twins played the role of Danny for a little over two years before making their last appearance on July 28, 2014.
On August 7, 2014, Soaps In Depth announced that the twins had been recast. The twins' mother also made an official announcement on their Twitter page leaving this message:

"We just want to say thanks to all the fans and GH cast/crew for an amazing two years. Unfortunately, the boys have been recasted. We are very thankful for the time we had and wish the new Danny much success and luck. Also want to thank Nancy Lee Grahn, William deVry, Kelly Monaco, Haley Pullos [and] Jimmy Deshler for graciously putting up with us."[11][12]
On August 7, 2014, it was announced that the role of Danny had been recast with twins Caden and Corben Rothweiler.[13] The Rothweiler twins formerly starred on the Disney XD channel series, Kickin' It. The Rothweiler twins made their debut in the role on September 10, 2014 and last appeared on March 26, 2015.
On June 10, 2015, twins Braiden and Dylan Kazowski debuted as Danny.[14][15] They made their last appearance on March 28, 2016.
T.K. Weaver made his debut as Danny on May 9, 2016.[16][17][18] It looks like they have slightly aged him but it is unknown to what age.
Background
Jason and Sam were married on September 22, 2011 and in early October, they left town for their honeymoon in Hawaii. During the honeymoon, Sam became pregnant with Jason's child, however, she didn't discover her pregnancy until January of the following year, when she missed a period and confirmed it with a pregnancy test. Franco, who had a strange obsession with Jason, followed them on their honeymoon and played a twisted mind game, leading them to believe that Sam had been raped.[19] Initially, Danny was rightly believed to be the child of Jason and Sam because of the results of a paternity test. Sam also experienced a lot of morning sickness during this pregnancy and some cramping.
Soon after, due to Heather Webber's deceit, it was believed that Jason and Franco were fraternal twin brothers, and a second DNA test was done. It showed that Franco was his father; however it was later revealed that the second paternity test was switched by Heather, and Jason is Daniel's true father. In November 2013, Heather finally admitted that she lied and reveals the truth that Jason and Franco are not twins. In reality, Franco is her (Heather's) son, and all the havoc she wreaked on Sam and Jason's lives was out of revenge for Sam failing to deliver a letter to her other son, Steve.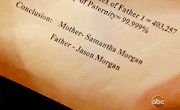 Danny is seen as a miracle child because in May of 2006, Sam was shot in the back, by Manny Ruiz, while in Jason's arms. She recovered after a month-long stay in the hospital; and later, she and Jason tried to start a family only to be told that she would never be able to have children as a result of the extensive damage done to her uterus from the gunshot wound. However, in May of 2011, Sam underwent a procedure called fertility reconstruction; the surgery was a success, allowing her to carry a baby to term.
He was going to be named Jason, Jr. after his father, but was presumed dead after being switched at birth with the deceased, Victor Lord III. When he was reunited with his parents in October 2012, they renamed him Daniel.
In October 2012, his father, Jason was presumed dead when he was shot in the back by Cesar Faison, who was masquerading as Duke Lavery.
In 2014, Danny's father came back as an amnesiac calling himself Jake Doe after being hit by a car. Although from the very beginning Danny could sense that Jake Doe was his father, Jason.
In July 2015, Danny meet his previously presumed deceased paternal half-brother, Jake Spencer.
On March 17, 2016, Sam asked Jason for a divorce so they can start over with no pressure to which Jason agreed. It was also revealed that they had the papers drawn up months ago establishing shared custody of Danny. On May 9, 2016, Jason remembers everything including Danny. After he got his memory back, Jason moved back in with Danny and his mom.[20][21]
Danny and Baby Morgan will be the first full siblings born on General Hospital in over 20 years; the last being Maxie and Georgie Jones, daughters of supercouple Frisco and Felicia Jones, born in the 1990s.
Storylines
Danny was born onscreen June 1, 2012 to Sam Morgan with the help of John McBain, when Sam goes into labor in John's motel room during a torrential storm that prevents her from getting to the hospital. Sam doubles over in pain and thinks that it's just Braxton-Hicks but then her water breaks. She ends up laboring and giving birth to a baby boy in the motel. After he is born John goes to get Sam's car to take her and the baby to the hospital but is attacked by thugs sent by Jason. Meanwhile, Sam noticed the baby had some breathing complications and when John does not return, Sam tries to find a way to the hospital herself. After his mother stumbled upon a cabin, he was set inside an empty flower planter for safekeeping. Sam passes out inside the cabin and is found by Todd Manning and Heather Webber.
Todd is distraught over the death of Téa Delgado's newborn son Victor Lord III and upon hearing crying from outside the cabin, finds Sam's son on the porch. At the same time, Téa stumbles upon the cabin and sees Todd holding Sam's child, falsely assuming that he was the child she had just given birth to and she then proceeds to thank Todd for saving him. Heather Webber convinced Todd to switch the baby with Téa's deceased son. Todd, Téa and the baby go to the hospital. Todd is taking the baby to the nursery when Sam and Jason arrive at the hospital with the stillborn child. There, Sam admits she was going to name the baby Jason after his father, even though they believed that Jason was not the baby's biological father at the time.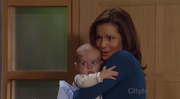 At the hospital, Dr. Steve Webber said that the baby may have a genetic disorder called beta thalassemia, also called Mediterranean Anemia, which Sam passed on to him and was prevalent in the Cassadine family. Téa wonders how that's possible since neither she nor Victor are Italian or Greek, which Dr. Webber said was common for the disorder. Téa names the baby Victor after "his father," and they return to Llanview. Soon after Téa leaves town with "Victor", the original paternity test was proven to be switched. The original document, in the hands of Heather Webber, proved that Jason is the baby's true father.
After a period of almost three months offscreen, Téa and "Victor" are seen onscreen again at their home in Llanview, Pennsylvania. Heather broke out of Ferncliff and went to see Téa under the guise of wanting a fresh start and to make things right with the baby. When Heather gets to Téa's house, she introduces herself as her cousin, Susan Moore, and claims that she is only there to check on baby "Victor." Téa once again brings up the fact that neither her family nor anyone in her husband's family are carriers for beta thalassemia, yet baby "Victor" is a carrier. Téa thanks her for what she did on the night "Victor" was born and then gets a business call, leaving Heather all alone with the baby. Heather then reveals her plans of stealing baby "Victor," believing that she'll get better by raising a child.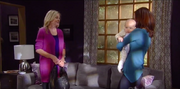 After Jerry Jacks releases a deadly pathogen into the water supply in Port Charles, Jason and Sam are left alone together during what they believed were their last hours of life. While alone, Sam shared with Jason her dream of what their life would be like if their child had lived. The antidote to the toxin was recovered, and everyone who was sick began to get better, but Jason's conversation with Sam about how her baby "died" prompted him to look into the events of that night one more time. While looking through the medical records, Jason found that the blood type of the baby that Sam buried as her son, did not match her blood type or Franco's. After finding this discrepancy, Jason began to suspect that her son was still alive. Jason, with the help of Spinelli, began to put the pieces together. After re-testing the DNA of the baby who died, they were sure that Sam's baby was still alive.
Jason approached Steve Webber to see if he knew about his mother's whereabouts. Steve did not know where Heather was, but told Jason that Téa had given birth the same night as Sam, and Téa's baby had beta thalassemia, the condition that runs in Sam's family. Jason began to suspect that Téa had Sam's baby in Llanview with her. He enlists the help of John and asks him to travel to Llanview to get a DNA sample from Téa's baby, so they could confirm if he belonged to Sam or not. John traveled to Llanview and brought the sample back to Jason. Jason then went to take the sample to the lab when he was approached by Elizabeth Webber. After he tells Elizabeth about the test, she insists on helping him. She takes the results to the lab and puts a rush on them. When she returns with the test results, Jason was upset to see that the baby's DNA was not a match to Sam's.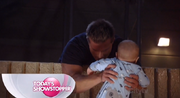 Hitting this roadblock discouraged Jason. Hours before Jason was planning to leave for Sonny and Kate's wedding, Elizabeth came to his door with a confession: she had been intentionally meddling and lying to both him and Sam because she wanted them to get a divorce. She then confessed that she had also switched the DNA results and showed him the true results that showed Sam is the mother of Téa's baby. After receiving this latest news, Jason calls John and shows him the results. John goes to Llanview to break the news to Téa, while Jason heads to Alexis's house to tell Sam. Before he gets the chance to tell Sam, he gets a call from John telling him that Heather has kidnapped the baby. Heather holes up at a motel with "Victor," telling him they're going for good. Heather calls Todd, blackmailing him again, telling him to get money and fake passports for her and the baby. While she's waiting, though, his medication runs out and Heather takes him to the hospital to get some more. By then, Jason and Sam have gone to the hospital, as well, when Steve is admitted after being attacked by Heather.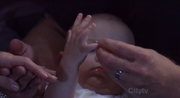 Heather takes the baby to the stairwell, and is discovered by Olivia Falconeri. When Olivia tries to get the baby, Heather pushes her down the stairs and takes "Victor" up to the roof. Jason and Sam find Olivia, and chase after Heather to the roof, cornering her. Heather refuses to hand the baby over, saying neither Jason or Sam love him, but both of them refuse to let Heather get to them. When the police surround the building, effectively stopping any chance of Heather escaping, she becomes unhinged. Heather tells Jason and Sam, "If I can't have this baby, no one can," and jumps over the ledge.[22] Jason saves the baby when he grabs him just before Heather falls, and gives him to Sam.
He is finally reunited with his parents. Téa comes by after realizing that the baby isn't hers, and says goodbye to "Victor." Though devastated, she gives him back to Sam and Jason, who rename their son Daniel Edward, after Sam's brother, Danny McCall, and Jason's grandfather, Edward Quartermaine. The next day, Daniel meets his grandmothers Monica and Alexis, as well as his two aunts, Kristina and Molly. Alexis lets Sam know that they are having all of Danny's baby items delivered to her house, where Sam is staying.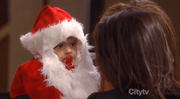 After they leave Jason tells Sam he wants her and Danny to come home with him. Sam agrees, and she and Jason take Danny home to Jason's penthouse, reuniting. That night, Jason is presumed dead when he disappears after being shot and thrown into the harbor. Sam finds out soon after that Jason is Danny's biological father when Heather's son Steve, brings her the original paternity test that he found hidden among his mother's belongings. He confirmed that he checked the document against the hospital's electronic lab records and it was the authentic original lab result. Danny is able to meet his namesake and great-grandfather, Edward Quartermaine, shortly before Edward passes away.
Sam takes Danny to see Edward and tells him that Jason is Danny's biological father, much to the surprise and joy of Monica, who was also hearing the news for the first time. Edward reaches out a finger to Danny, which Danny shook, and Monica thanks Sam for bringing Danny to see Edward. Over the following weeks, Danny meets other members of his family including his great-aunt Tracy, cousin Michael, and newly-returned uncle, A.J. Danny spent his first Christmas with his mother and grandmother, Alexis.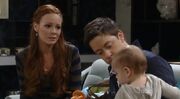 A few months later, Heather escapes from Ferncliff and tries to head out of town. She intends on taking Danny to raise him as her son, because she wanted another chance at motherhood, having felt that she failed with her own children. Danny is at Alexis's house, with Rafe Kovich, Jr., Molly's friend. Heather claims to be the nanny, and tells Rafe, a fugitive, to hand Danny over or she'll call the police. Rafe gives Danny to her, and Heather goes with Danny to the same pier where Jason died. There, she's confronted by Caleb Morley, whom she believes is John. Caleb chokes Heather and throws her into the water. He tries to take Danny, but is stopped by Todd, and has to escape when the police show up.
Sam shows up with Anna Devane, and Danny is returned to his mother. After the police leave, Sam is approached by Caleb, whom she realizes is not John. Caleb kidnaps both Sam and Danny, and brings them to Wyndemere, believing Sam is his long-dead wife, "Livvie Locke." When John shows up with Rafe and Lucy Coe, Caleb disappears with Sam, and John, Rafe, and Lucy rescue Danny. While John and Lucy go to find Sam, Rafe watches Danny. Heather comes to Wyndemere, and tries to take Danny, but this time, Rafe holds his ground, not allowing Heather to take off with the baby. Sam is rescued, and reunited with Danny.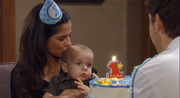 At the courthouse, following a custody battle between Sam and Silas Clay over guardianship of Rafe Kovich, Jr., Sam catches Dr. Clay inspecting Danny. Dr. Clay questions the red bumps on Danny's arm and advises her to take Danny to the hospital. Sam already had Danny scheduled for a doctor's appointment later in the week, but takes him in early and Dr. Patrick Drake takes a blood sample. On June 5, Danny celebrates his 1st birthday (he was born on June 1st). Patrick tells Sam and Alexis that Danny may have leukemia, and when the test results return, it is confirmed that Danny does indeed have leukemia. Silas assists in Danny's recovery, and eventually lets Sam know that Danny needs to have a bone marrow transplant. Sam and her family put together a list of donors.
Meanwhile, Franco returns, and ends up in the hospital after being severely beaten. After suffering a seizure, he wakes up and believes he's actually Jason. He insists on wanting to see his "wife," Sam, and his "son," Danny. Eventually, he sneaks out and goes to Danny's room, then takes him out of the hospital and back to the penthouse. Sam eventually shows up, but Franco knocks her out and runs out of the penthouse with Danny. Franco takes Danny to the bridge where Jason often went, and it's shown that he is slowly losing his grip on reality -- picturing himself trying to strangle Elizabeth, and being taunted as Jason by "Franco." He starts to hold Danny over the edge of the bridge with plans to drop him, when Carly shows up, and talks him down, convincing him to hand Danny over to her.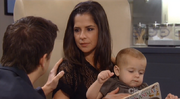 Danny is brought back to the hospital by Sam and Silas, who find out that Franco is a match for Danny's bone marrow transplant, but Franco also has a brain tumor, requiring risky surgery that could potentially kill him. Sam asks Jason to make sure Franco survives for Danny's sake, hoping he will be able to save Danny. Franco makes it through surgery, but Patrick lets Sam know that he could possibly have cancerous cells in his body, which means his bone marrow cannot be transplanted into Danny. Silas later confirms this, and tells Sam that Franco cannot save Danny.
Sam and Alexis once again begin trying to find potential bone marrow donors for Danny. Sam asks media mogul Derek Wells -- later revealed to be Julian Jerome, Sam's father -- to run a story on the front page of the paper publicising a bone marrow testing drive for Danny. "Derek" agrees, but a story about ELQ takes precedence, and to make it up to Sam and Alexis, Derek himself gets tested. Sam and Alexis are elated when Derek turns out to be a match. After a conversation with Alexis, "Derek" eventually realizes that he is actually Danny's grandfather. Danny receives a bone marrow transplant from Julian, and eventually recovers, allowing Sam to take him home.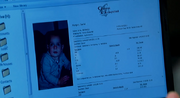 Sam received the good news about Danny's recovery on Jason's birthday. One of Danny's first outings after recovering from surgery came when Alexis took him to visit Julian at his office. Alexis and Julian talked about how happy they were that Danny is healthy again and Julian gifted Danny with a toy race car. Danny is next seen in mid-November with Molly and TJ who were babysitting him while Sam attended Patrick's wedding. In late December, soon after the Christmas holiday, Sam and Danny visited Patrick. Patrick was glad to hear the news that Danny passed his 60-day biopsy.
Danny spent New Years Eve with his aunt Molly. She let him stay up past his bedtime and they played until he tired himself out. In the morning, she took him to Kelly's for breakfast, where Sam met them. She picked him up from Molly and he spent New Years Day with his mom. Danny meets Robin Scorpio-Drake for the first time while at the park with his aunt Molly and TJ. Robin is happy to meet Danny and tells him about his father and her relationship with him. Unbeknownst to Danny, Molly or TJ, Robin's meeting with Danny was the deciding factor that made her choose to accept Victor Cassadine's offer.
Days prior, Victor revealed to Robin that Jason was still alive and was pulled out of the water the night he got shot. Jason is currently being held in cryogenic stasis and if Robin agrees to revive, Helena Cassadine and Stavros Cassadine, both also in stasis, for Victor, then she will have the chance to save Jason as well. Robin decides to save Jason so Danny can grow up with his father, and Jason could have the chance to learn that Danny is his biological son. When Sam goes out of town for a case, Danny spends a couple days at his grandma Alexis' house. While there, he is able to spend time with his grandmother and his grandfather, Julian, who stops by to see Alexis.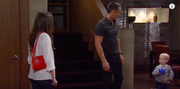 In early April, Danny appears at his home and spends time with his mom and Silas. In mid-May, Danny is spending time with his mom and uncle Lucas, when his grandpa Julian comes by to invite his mom and uncle to a family dinner. Julian spends some time with Danny before going home. On Danny's second birthday he spends time with his grandma Monica before his party. Later in the day, Danny's family and friends celebrate his birthday at the park, but the occasion is interrupted when Silas' wife, Nina Reeves arrives and reunites with her husband. The next day, his mom, Julian and Alexis got together at Kelly's for breakfast and threw Danny a do-over birthday party to make up for the one that was interrupted.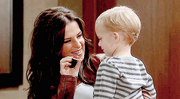 On July 28, Danny is seen with his grandma Alexis, aunt Molly and TJ at the Davis lakehouse to help bring Molly home from the hospital. Alexis volunteered to babysit because she wanted as much of her family as possible under the same roof to celebrate Molly being home and out of the hospital. When Molly and TJ went to put Danny to bed, he couldn't sleep because they left his favorite toy truck at his mom's house. Alexis, Molly and TJ decided to take Danny back to Sam's place to get the truck and not long after they left, the lakehouse exploded. Danny is next seen on September 10, at home spending time with his grandma Alexis and grandpa Julian. Julian bought Danny a new Monsters Inc. bowling set that they played with together. Later that night, his mom came home with Patrick, who was over to visit. Danny surprised them by being awake when he was supposed to be sleeping. Sam agreed to let him stay up a little while longer and he played cars with his mom and Patrick.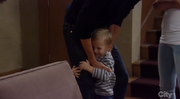 Danny is next seen at General Hospital with his mom for his doctor's appointment. Danny sees the doctor and gets a clean bill of health. As Sam and Danny are leaving the check-up, Danny runs into his father's hospital room and grabs his hand, however at the time, no one is aware that the "John Doe" in the hospital is Jason. Sam chases after Danny and tries to get him to let go of John Doe's hand, but he refuses. Elizabeth arrives a little while later and gets Danny to let go of Jason's hand by offering him candy. Danny spends some time in the room with his mom and Elizabeth, while they talk about John Doe and his condition.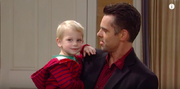 Before leaving, Danny and his mom say goodbye to his dad and tell him to get well soon. Sam and Patrick travel to Amsterdam for a case she's working on and Danny stays with his grandma Alexis and aunt Molly. Danny is seen again on October 22 when Sam and Patrick return from Amsterdam. Sam and Patrick spend some time playing with Danny. After Danny mistakenly calls Patrick "daddy," Sam corrects him, shows him a picture of Jason and tells him about his father. Danny stares at the picture of him and his dad while he plays with his cars.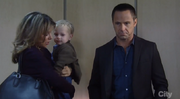 Danny is brought to GH by Alexis after a distorted lab result leads Sam to believe that his leukemia has re-emerged. Madeline Reeves tampered with Danny's blood work to make Sam believe his leukemia was back. She knew Sam would call Silas, as he is Danny's doctor and she wanted to distract Silas away from Ava Jerome, so her daughter, Nina, would have the opportunity to steal Ava's newborn baby girl. The distraction worked. Silas went to GH and ran more tests on Danny. Sam, Julian and Alexis were relieved when the tests came back negative to show that Danny is still in remission. As Sam and Danny are leaving the hospital, they once again run into Liz and Jason, who is now going by the name Jake, because he still hasn't recovered his memories. Danny feels the connection to his father and he runs to him and hugs him. Liz introduces "Jake" to Sam and they share a nice moment before Sam takes Danny home.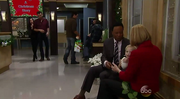 On Thanksgiving, Danny and Sam go to the Quartermaine mansion to spend some of the holiday with Grandma Monica and cousin Michael. After leaving the mansion, Sam and Danny head to Elizabeth's. Sam accepted an invitation from Patrick to spend Thanksgiving at Elizabeth's with him and Emma. By Sam accepting the invitation, Danny got to spend the holiday with his mother and father, though Jason is still unaware of his true identity. Danny is next seen at home with his mom when his Grandpa Julian comes over to visit. The next day, Sam takes Danny to the GH Christmas party where he spends time with his Grandma Monica.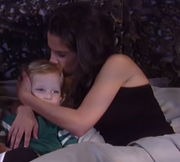 Danny is next seen on March 4 at the Quartermaine mansion. Sam was in Boston visiting Nikolas and Spencer, after Spencer was admitted to Shriner's Hospital with severe burns. Monica was supposed to spend the day with Danny, but she got called into surgery, so he spent the day with his aunt Tracy and cousin Ned instead. Danny played with cars and building blocks with Tracy and Ned, and then they all watched a movie. Tracy and Ned both enjoyed spending time with Danny and looked forward to the Quartermaine mansion filling with children again. On March 26, Danny goes into his mother's room to see her, after she returns from a trip to Boston to see Spencer. He surprises her and is confused to see Patrick there with her. Danny asks if Patrick is his daddy now, but Sam reiterates that he only has one daddy, who loved him very much, however Patrick would be spending more time with them. They both ask Danny if he is okay with that, and Danny says yes.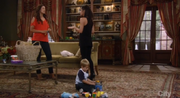 Weeks later, Danny is seen coming to visit his grandma Monica but visits with Sabrina Santiago instead. On the Fourth of July, Danny is seen watching fireworks with his mom and Patrick and then he runs to his father, who he spends time with. On August 14, Danny finally meets his older brother, Jake and they play together with motorcycles, while their mothers look on, Sam, with a smile on her face and Elizabeth, with a look of terror on hers. Right before Sam and Danny leave, Jake (Jason) comes back and sees them. A few days later, Sam comes home to find Danny with Ric and the three end up watching t.v. together.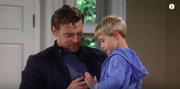 Days later, Danny and his mom move in with Patrick and Emma. Danny is later seen celebrating Patrick's birthday with Sam, Emma and Anna. It is also revealed by Monica that Danny likes playing hide and seek with his aunt Tracy support hose. Next, Danny is seen dressed as a doctor along with Patrick for Halloween. He then goes trick or treating with his mom, Patrick and Emma. When they get back he sees his uncle Spinelli and Maxie. It was also revealed that during the "Jake" (Jason) and Liz's wedding he stayed at his grandma Monica's. The next day, Danny is seen coming home with Patrick and he calls him daddy. Then Jason comes to visit him and he holds Danny for the first time knowing that they are father and son.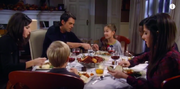 On Thanksgiving, Danny has dinner with his mom, Patrick, Emma, Anna and Dr. Andre Maddox. Then he goes to the Quartermaine's and runs to his dad and spends a little time with him. Afterwards, he gives his grandma flowers and wishes her a Happy Thanksgiving. Then he plays cars and motorcycles with his big brother, Jake, who tells him that his mom, Elizabeth knows a secret about their dad, which Sam overhears. Later on, the whole family (Monica, Tracy, Michael, Jason, Jake, Danny, Sam and Dillon) including Elizabeth, Patrick, Sabrina and Paul have pizza after the power goes out due to Paul trying to deep fry the turkey. The next day, Danny and Jake have a playdate. On Christmas, Danny and Sam run into Jason and Danny wishes his dad a Merry Christmas.
In early February 2016, his dad gets a phone call from Alice Gunderson, the Quartermines maid, saying that his mom forgot pick him up from a birthday party. This was unlike Sam and it caused Jason to worry, with good reason as Sam was trapped in the basement of the Webber house. When Jason rescued Sam, they were both almost killed in an explosion. On February 12, 2016 (Valentines Day on the show), Danny is seen with his parents arriving at the penthouse when his mother, Sam comes home from the hospital. Later on, Danny and his father play and challenge each other to make their best "grrrrr" faces. Then Sam tells them it's getting late and that it's time for bed so Jason offers to tuck Danny in. Jason takes Danny upstairs and reads him a bedtime story. Later on, Jason reveals to Sam that Danny fell asleep in his arms.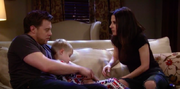 On March 1, Sam brings Danny to visit Jake and to see his dad (at Jason's request) at Shriner's hospital in Philly. He also gives Jake a toy truck. Afterwards, he and Jake go to the hospital playroom to play with Cameron and Aiden. Danny is later seen with his parents, who are talking about how he and his mom are staying at the same hotel as his dad. Later on, Sam takes Danny back to the hotel to go to bed. A little while later, his dad shows up to tuck him in. While Sam reads him (and Jason) a story, he falls asleep in his dad's arms and then his mom and dad tuck him in. The next day, Jason, Sam and Danny go to Shriner's to help Elizabeth take Jake home. Before they leave the hospital, Danny and Jake go to the playroom.
On March 28, Danny is seen at Kelly's with his parents. When his parents decide to go on a date, they take him to the hospital so his grandma Monica can watch him. It is also revealed that he likes playing with Alice, the Quartermaine maid. He is then seen with his grandma and Dr. Liesl Obrecht before he and his grandma leave the hospital.
On May 9, Danny is over at the Quartermaine's (for a sleepover) and plays with their new dog Annabelle the II. At bedtime, Danny finds his mom and cousin Michael (who he calls uncle Michael) talking in the room that used to be his dad and uncle A.J.'s bedroom (which is now Danny and Jake's room). He tells them that Annabelle the II peed in aunt Tracy's closet while they were exploring in the mansion and asks them not to tell anyone. Before going to bed, Danny and Michael do a special hand shake and then Danny and his mom talk about Jason. He asks where his dad is, as he wants his dad to tuck him in as well. Then Sam sings Danny to sleep.
In June, while his parents were searching for Nikolas out of the country, Danny went to stay with his grandma Monica at the Quartermaine mansion.
Health and Vitals
Had breathing problems when he was born [Jun 2012]
Switched at birth with Téa Delgado's deceased son by Heather Webber and Todd Manning [Jun-Oct 2012]
Has a condition called beta thalassemia and is on medication [revealed Jun 2012]
Kidnapped by Heather [Oct 2012]
Almost fell off a roof [Oct 2012]
Kidnapped by Heather again [Feb 2013]
Almost kidnapped by Stephen Clay (aka Caleb Morley) [Feb 2013]
Kidnapped (along with his mom, Sam) by Stephen Clay (aka Caleb Morley) [Feb 2013]
Almost kidnapped by Heather [Feb 2013]
Diagnosed with leukemia, but received a life saving bone morrow transplant from his grandpa, Julian; in remission [Jun 2013; transplant performed Sep 2013]
Falsely diagnosed with having leukemia again (his test results were tampered with by Madeline Reeves) [revealed Oct 2014]
Family tree
Photo gallery
References
v - e

Current Contract Characters
Curtis Ashford
 ·
Jordan Ashford
 ·
Franco Baldwin
 ·
Hayden Barnes-Cassadine
 ·
Nikolas Cassadine
 ·
Morgan Corinthos
 ·
Sonny Corinthos
 ·
Carly Corinthos-Jacks
 ·
Alexis Davis
 ·
Anna Devane
 ·
Dante Falconeri
 ·
Olivia Falconeri
 ·
Dr. Hamilton Finn
 ·
Nelle Hayes
 ·
Paul Hornsby
 ·
Ava Jerome
 ·
Julian Jerome
 ·
Kiki Jerome
 ·
Maxie Jones
 ·
Dr. Andre Maddox
 ·
Jason Morgan
 ·
Sam Morgan
 ·
Dr. Griffin Munro
 ·
Dillon Quartermaine
 ·
Michael Quartermaine
 ·
Tracy Quartermaine
 ·
Nina Reeves
 ·
Nurse Sabrina Santiago
 ·
Laura Spencer
 ·
Valerie Spencer
 ·
Lulu Spencer-Falconeri
 ·
Nurse Elizabeth Webber
 ·
Nathan West
Current Recurring Characters
T.J. Ashford
 ·
Ned Ashton
 ·
Scott Baldwin
 ·
Claudette Beaulieu
 ·
Valentin Cassadine
 ·
Lucy Coe
 ·
Darby Collette
 ·
Dr. Kevin Collins
 ·
Brad Cooper
 ·
Kristina Corinthos-Davis
 ·
Landon Dixon
 ·
Naomi Dreyfus
 ·
Nurse Amy Driscoll
 ·
Nurse Felix DuBois
 ·
Parker Forsyth
 ·
Max Giambetti
 ·
Milo Giambetti
 ·
Alice Gunderson
 ·
Jasper Jacks
 ·
Nurse Epiphany Johnson
 ·
Dr. Lucas Jones
 ·
Ric Lansing
 ·
Molly Lansing-Davis
 ·
Dr. Kelly Lee
 ·
Janice Lomax
 ·
Huxley Lynch
 ·
Rosalie Martinez
 ·
Diane Miller
 ·
Dr. Liesl Obrecht
 ·
Dr. Monica Quartermaine
 ·
Dr. Joe Rivera
 ·
Aaron Roland
 ·
Delia Ryan Coleridge
 ·
Felicia Scorpio
 ·
Mac Scorpio
 ·
Robert Scorpio
 ·
Dr. Robin Scorpio-Drake
 ·
Nurse Bobbie Spencer
 ·
Damian Spinelli
 ·
Ellie Trout
 ·
David Walters
 ·
Heather Webber
Current Child Characters
Spencer Cassadine
 ·
Leo Falconeri
 ·
Rocco Falconeri
 ·
Josslyn Jacks
 ·
Avery Jerome-Corinthos
 ·
Danny Morgan
 ·
Teddy Rivera
 ·
Emma Scorpio-Drake
 ·
Aiden Spencer
 ·
Cameron Spencer
 ·
Jake Spencer
 ·
Georgie Spinelli
Deceased and Presumed Dead Characters
Benny Abrahms
 ·
Bernie Abrahms
 ·
Dr. Rachel Adair
 ·
Diego Alcazar
 ·
Lorenzo Alcazar
 ·
Luis Alcazar
 ·
Sage Alcazar
 ·
Ruby Anderson
 ·
Dr. Andy Archer
 ·
Dominique Baldwin
 ·
Cooper Barrett
 ·
Alison Barrington
 ·
Amanda Barrington
 ·
Kiefer Bauer
 ·
Warren Bauer
 ·
Jesse Beaudry
 ·
Katherine Bell
 ·
Connor Bishop
 ·
Mary Bishop
 ·
Paige Bowen
 ·
Nurse Jessie Brewer
 ·
Nancy Brewer
 ·
Dr. Phil Brewer
 ·
Carter
 ·
Helena Cassadine
 ·
Irina Cassadine
 ·
Kristina Cassadine
 ·
Mikkos Cassadine
 ·
Stavros Cassadine
 ·
Stefan Cassadine
 ·
Tony Cassadine
 ·
Victor Cassadine
 ·
Stone Cates
 ·
Dr. Ryan Chamberlain
 ·
Dr. Silas Clay
 ·
Stephen Clay
 ·
Adela Corinthos
 ·
Lily Corinthos
 ·
Dr. Ian Devlin
 ·
Mickey Diamond
 ·
Ronnie Dimestico
 ·
Dr. Pierce Dorman
 ·
John Durant
 ·
Bill Eckert
 ·
Connie Falconeri
 ·
Andrea Floyd
 ·
Dr. Russell Ford
 ·
Dr. Steve Hardy
 ·
Peter Harrell, Sr.
 ·
Peter Harrell, Jr.
 ·
Abby Haver
 ·
Logan Hayes
 ·
Theo Hoffman
 ·
John Jacks
 ·
Aleksander Janacek
 ·
Victor Jerome
 ·
Stan Johnson
 ·
B.J. Jones
 ·
Georgie Jones
 ·
Tania Jones
 ·
Dr. Tony Jones
 ·
Dr. Ewen Keenan
 ·
Rafe Kovich, Jr.
 ·
Dr. Eve Lambert
 ·
Trevor Lansing
 ·
Duke Lavery
 ·
Dr. Cameron Lewis
 ·
Victor Lord III
 ·
Hope Manning-Thornhart
 ·
Reese Marshall
 ·
Courtney Matthews
 ·
Dr. Matthew Mayes
 ·
Danny McCall
 ·
Lila McCall
 ·
Nurse Leyla Mir
 ·
Trey Mitchell
 ·
Susan Moore
 ·
Chloe Morgan
 ·
Henry Nakamura
 ·
Dr. Lisa Niles
 ·
A.J. Quartermaine
 ·
Dr. Alan Quartermaine
 ·
Alexandria Quartermaine
 ·
Edward Quartermaine
 ·
Dr. Emily Quartermaine
 ·
Lila Quartermaine
 ·
Carlos Rivera
 ·
Faith Rosco
 ·
Manny Ruiz
 ·
Gabriel Santiago
 ·
Joe Scully
 ·
Joe Scully, Jr.
 ·
Kyle Sloane
 ·
Damian Smith
 ·
Frank Smith
 ·
Shirley Smith
 ·
Zander Smith
 ·
Lena Spencer
 ·
Pat Spencer
 ·
Siobhan Spencer
 ·
Tim Spencer
 ·
Olivia St. John
 ·
Nurse Diana Taylor
 ·
Martha Taylor
 ·
Dr. Peter Taylor
 ·
Tracy Taylor
 ·
Dr. Asher Thomas
 ·
Cole Thornhart
 ·
Nurse Amy Vining
 ·
Bradley Ward
 ·
Justus Ward
 ·
Mary Mae Ward
 ·
Dr. Rick Webber
 ·
Dr. Karen Wexler
 ·
Dawn Winthrop
 ·
Deke Woods
 ·
Dr. Maggie Wurth
 ·
Anthony Zacchara
 ·
Claudia Zacchara-Corinthos
Off-screen and Former Characters
Lila Rae Alcazar
 ·
Dr. Grant Andrews
 ·
Terri Arnett
 ·
Brook Lynn Ashton
 ·
Larry Ashton
 ·
Christina Baldwin
 ·
Dr. Gail Baldwin
 ·
Lee Baldwin
 ·
Serena Baldwin
 ·
Dr. Tom Baldwin
 ·
Brenda Barrett
 ·
Julia Barrett
 ·
Melinda Bauer
 ·
Shawn Butler
 ·
Gia Campbell
 ·
Peter Carroll
 ·
Dimitri Cassadine
 ·
Petros Cassadine
 ·
Jagger Cates
 ·
Lois Cerullo
 ·
Skye Chandler-Quartermaine
 ·
Dr. Linda Chu
 ·
Father Coates
 ·
Mike Corbin
 ·
Angie Costello
 ·
Blair Cramer
 ·
Jolene Crowell
 ·
Nurse Nadine Crowell
 ·
Dr. Rae Cummings
 ·
Marco Dane
 ·
Téa Delgado
 ·
Roy DiLucca
 ·
Anna Donely
 ·
Sean Donely
 ·
Tiffany Donely
 ·
Dr. Noah Drake
 ·
Dr. Patrick Drake
 ·
Taylor DuBois
 ·
Toussaint Dubois
 ·
Jenny Eckert
 ·
Sly Eckert
 ·
William Eichner
 ·
Angel Ellis
 ·
John Everett
 ·
Cesar Faison
 ·
Nurse Fletcher
 ·
Pres Floyd
 ·
Nurse Betsy Frank
 ·
Ivy Gatling
 ·
Nurse Audrey Hardy
 ·
Dr. Simone Hardy
 ·
Dr. Tom Hardy
 ·
Dr. Tommy Hardy
 ·
David Harper
 ·
Jimmy Lee Holt
 ·
Dr. Matt Hunter
 ·
Anton Ivanov
 ·
Lady Jane Jacks
 ·
Jerry Jacks
 ·
Terrell Jackson
 ·
Miranda Jameson
 ·
Frisco Jones
 ·
Dr. Leo Julian
 ·
Rose Kelly
 ·
Winifred Leeds
 ·
Guy Lewis
 ·
Victor Lord, Jr.
 ·
Ethan Lovett
 ·
Starr Manning
 ·
Todd Manning
 ·
John McBain
 ·
Colleen McHenry
 ·
Miguel Morez
 ·
‎Hope Morgan
 ·
Ken Morgan
 ·
Delores Padilla
 ·
Blackie Parrish
 ·
Nurse Penny
 ·
Grant Putnam
 ·
Celia Quartermaine
 ·
Burt Ramsey
 ·
Coleman Ratcliffe
 ·
Madeline Reeves
 ·
Cruz Rodriguez
 ·
Casey Rogers
 ·
Father Mateo Ruiz
 ·
Juan Santiago
 ·
Alec Scott
 ·
Hannah Scott
 ·
Jeffrey Scribner
 ·
Rebecca Shaw
 ·
Jennifer Smith
 ·
Lucky Spencer
 ·
Luke Spencer
 ·
Suzanne Stanwyck
 ·
Nurse Mischa Stephens
 ·
Holly Sutton
 ·
Marcus Taggert
 ·
Nurse Regina Thompson
 ·
Claire Walsh
 ·
Faith Ward
 ·
Keesha Ward
 ·
Dr. Maya Ward
 ·
Dr. Jeff Webber
 ·
Dr. Lesley Webber
 ·
Dr. Sarah Webber
 ·
Dr. Steve Webber
 ·
Dr. Britt Westbourne
 ·
Dr. Lainey Winters
 ·
Grace Yang
 ·
Johnny Zacchara
Crew
Shelly Altman (Head writer, 2011-2012, 2015-present)
 ·
Ron Carlivati (Head writer, 2012-2015)
 ·
Jill Farren Phelps (Executive producer, 2001-2012)
 ·
Robert Guza, Jr. (Head writer, 1996, 1997-2000, 2002-2008, 2008-2011)
 ·
H. Wesley Kenney (Executive producer, 1987-1989; Head writer, 1988)
 ·
Gloria Monty (Executive producer, 1978-1987, 1991-1992; Head writer, 1981)
 ·
Jean Passanante (Head writer, 2015-present)
 ·
Wendy Riche (Executive producer, 1992-2001)
 ·
Frank Valentini (Executive producer, 2012-present)
 ·
Garin Wolf (Head writer, 2008, 2011-2012)
Related Topics
List of cast members
 ·
List of current actors
 ·
History of General Hospital