Elizabeth Webber
Rebecca Herbst as Nurse Elizabeth Webber
General Hospital
Portrayed by
Rebecca Herbst
Martha Madison
(temp; Jun 2011)
Current status
Contract
Duration
1997-present
First appearance
August 1, 1997 (on GH)
Created by
Janet Iacobuzio
Christopher Whitesell
Introduced by
Wendy Riche (on GH)
Jill Farren Phelps (on NS)
Book appearances
The Secret Life
Spin-off appearances
GH: Night Shift
Profile
Previous legal name(s)
Elizabeth Lansing
Elizabeth Spencer
Alias(es)
Uma Thurman[1]
Elizabeth Webber Lansing[2]
Nickname(s)
Liz
Lizzie
Fair Elizabeth (by Spinelli)
Gender
Female
Born
November 3, 1982[3]
(Revised to November 1, 1981)[4]
Age
34
Education
Attended PC High
Occupation
Surgical nurse at GH
Title
Nurse
Residence
The Brownstone
12/1424 Elm Street
Port Charles, New York
Martha Madison as Nurse Elizabeth Webber

Relationships
Family
Hardy, Webber

---

Parents
Jeff Webber
Unknown mother[5]
Audrey Hardy (guardian)

---

Siblings
Steve Webber
Hayden Barnes-Cassadine
(paternal half)
Sarah Webber (full)

---

Spouses
Ric Lansing
(2003; divorced)
(2003-04; divorced)
Lucky Spencer
(2005-07; divorced)
(2007; divorced)

---

Romances
Lucky Spencer
(dated, 1990s; lovers, 2000s)
(lovers, engaged; 2009-10)
Zander Smith
(ONS, 2002, 2003; deceased)
Jason Morgan
(dated, 2002; ONS, 2006)
(lovers, 2007-08; engaged, 2008)
(lovers, engaged; 2015; as "Jake")
Ric Lansing
(lovers, 2003; lovers, 2014-15)
Nikolas Cassadine
(affair; 2009-10)
Matt Hunter (flirtation, kissed; 2011)
Ewen Keenan
(dated, 2012; deceased)
A.J. Quartermaine
(lovers, 2013; deceased)
Franco Baldwin (kissed; 2016)
(attraction/crush)

---

Children
Unnamed child
(with Ric; miscarriage)
Cameron Spencer
(with Zander)[6]
Unnamed child
(donated egg to and carried for Jax and Courtney; miscarriage)
Jake Spencer (with Jason)[7]
Aiden Spencer (with Lucky)

---

Grandparents
Steve Hardy
Helene Webber
(both deceased)
Audrey Hardy (step)


Lars Webber (legal; deceased)


(paternal)
Martin (maternal; deceased)

---

Aunts and uncles
Tom Hardy (adoptive)
Rick Webber (deceased)
Terri Webber
(paternal)

---

First cousins
Tommy Hardy (adoptive)
Laura Webber (adoptive)
Mike Webber (adoptive)
Rick Webber, Jr.
(paternal cousins)

---
Nurse Elizabeth Imogene Webber, RN is a fictional character on the popular ABC soap opera General Hospital and has appeared on its SOAPnet spin-off General Hospital: Night Shift. She is the daughter of Dr. Jeff Webber and an unknown woman. She is also the granddaughter of the late, Dr. Steve Hardy.
She has been portrayed by Rebecca Herbst since the character's debut in 1997.
Casting
Rebecca Herbst originally auditioned for the role of Sarah Webber. Although she did not get the part, General Hospital created the role of Sarah's sister Elizabeth for Herbst to play, and she debuted on August 1, 1997.[8]
Rumors circulated about Herbst's departure, starting when her on-screen love interest, Jonathan Jackson (Lucky Spencer) left the series in April 1999, continuing through Herbst's contract expiration in the summer of 2000.[9] Herbst resigned in July for three years.[10]
The role has brought Rebecca a Soap Opera Digest Award for Outstanding Younger Lead Actress in 1999, as well as two Emmy Award nominations in 1999 and 2007.
In November, Herbst guest starred along with Jacob Young (then-Lucky Spencer) and Jacklyn Zeman (Bobbie Spencer) on the FOX network sketch comedy series MADtv, making a small cameo as Elizabeth.[11]
On January 18, 2011, ABC Daytime announced that Herbst had been let go from General Hospital and her exit would be storyline dictated.[12] After much fan protest, a month after the original announcement, ABC released another statement saying that Herbst would retain her role on the show.[13]
Richard M. Simms, executive editor of Soaps In Depth discussed the fans' impact on reversal, stating:
"A lot of times, fans react and for a few days, it's all anyone can talk about. But Becky Herbst fans really refused to let this drop."[14]
In May 2011, it was confirmed that Herbst would take medical leave, due to viral meningitis. The role was temporarily portrayed by actress Martha Madison, known for her role as Belle Black on Days of our Lives, from June 8–20, 2011.[15]
In March 2012, it was confirmed by Soap Opera Digest that Herbst had renewed her contract to continue performing in her role as Elizabeth.[16][17]
In March 2016, after some contract negotiation issues, it was confirmed by Soap Opera Digest that Herbst had renewed her contract with "GH".[18][19] It was also revealed that she signed a muti-year contract.[20] It was also revealed by Herbst via Soap Opera Digest, that due to the negotiations going right up until the last minute, they had to stop writing for her for a little while so her character went on a brief hiatus but she was back on screen on May 4.[21][22]
Background
General Hospital writers brought the character of Elizabeth Webber to Port Charles at the age of fourteen. She is the granddaughter of Dr. Steve Hardy, one of General Hospital's original characters, and the daughter of Dr. Jeff Webber.[23]
She is said to have lived in Boulder, Colorado with her parents and her older sister, Sarah Webber. While growing up in Boulder, Elizabeth said that she never received as much attention as her sister did and always rebelled and got into trouble. Her parents ended up moving to Sarajevo to work as doctors there, leaving Elizabeth no choice but to live with family friends. Elizabeth started acting out, however, and left Boulder at only 14 to move to Port Charles with her sister and grandmother.
She is the mother of three sons:
Cameron Spencer, through a one night stand with the late, Zander Smith, but he was raised by Lucky Spencer, the only father he has ever known.
Jake Spencer, through a one night stand with her now ex-fiancé, former mob boss, Jason Morgan, but Lucky Spencer is his legal father. In 2011, it was believed that Jake had died in a hit-in-run caused by his legal paternal-grandfather, Luke Spencer, but after 4 years, on July 6, 2015, Jake is revealed to be alive and on Cassadine Island with Helena. Soon after, Jake was reunited with his parents.
Aiden Spencer, with her ex-husband, Lucky Spencer.
Storylines
When Elizabeth initially arrived in Port Charles, she was a rebel, who soon developed a crush on Lucky Spencer, but Lucky had a crush on her sister, Sarah, who had a crush on Lucky's brother, Nikolas. Elizabeth did continue to pursue Lucky despite his crush on Sarah. She is went so far as to invite him the the Valentine's Day dance at their school.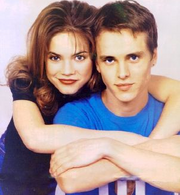 Elizabeth's life changed forever on the night of the school Valentine's Day dance. Walking through the park on her way home, Elizabeth was attacked from behind by a stranger and violently raped. It was Lucky who became a pillar of support and helped her in her quest to find the identity of her rapist. At one point she tracked down the wrong man and accidentally stabbed Lucky in her attempt to seek justice. Lucky forgave her and he teamed up with Nikolas to rescue both Elizabeth and Emily after the man that had raped Elizabeth held both young women at gunpoint. By this time Elizabeth and Lucky realized that they were deeply in love with each other and set their sights on a future together. Elizabeth was surprised when Lucky suggested she attend an art school in New York City. She was hesitant, until Lucky promised that he would go to New York with her. Lucky surprised Elizabeth when he bought her a new dress and hinted at a big Valentine's Day surprise. When Valentine's Day arrived, Lucky took Elizabeth to a romantic empty church and they vowed to love each other forever. In April 1999, Liz was grief-stricken when Lucky was presumed dead after his apartment caught fire. In the months ahead, Liz became close friends with Jason Morgan, who helped her deal with the loss of her first love.
In 2000, Luke and Laura discovered that Lucky was alive. He had been held captive by Helena Cassadine and brainwashed into believing that he did not love Elizabeth. Lucky pretended to love Elizabeth because he still cared about her happiness, and they became engaged. The wedding was called off after she realized this. Elizabeth moved on and quickly fell in love with and married Ric Lansing. Elizabeth discovers she is pregnant but she miscarries, leading Ric to blame it on his brother, Sonny Corinthos. Elizabeth divorces Ric after she discovers he was planning on stealing Sonny and Carly Corinthos' unborn child. When Elizabeth is blinded temporarily, she sleeps with Zander Smith, who dies soon after. Ric agrees to raise the child as his own and the couple renew their vows but she divorces him after she notices his obsession with Sonny. In 2005, Lucky and Elizabeth began their romance again. Elizabeth was now a nurse at General Hospital and had a son, Cameron Webber, fathered by Zander Smith.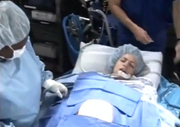 Before Lucky and Elizabeth married, Elizabeth chose to become a surrogate mother for Jasper and Courtney Jacks.[24] Lucky did not approve and took a break from their relationship. After a car accident, Elizabeth miscarried. Lucky helped her through her pain, and they began a rocky marriage. Elizabeth was kidnapped by Manny Ruiz in 2006, and Jason rescued her once again. In 2006, Lucky became addicted to painkillers and began an affair with Maxie Jones, his pill supplier. Elizabeth discovered Lucky's infidelity, sought comfort from Jason Morgan, and became pregnant. Lucky, believing the baby was his, went to rehab while he and Elizabeth divorced. A paternity test revealed that Jason fathered her unborn child. Elizabeth kept the truth a secret to protect the child from Jason's dangerous lifestyle and to keep Lucky from suffering devastation that she believed would cause him to relapse. After Lucky completed rehab, Elizabeth remarried him.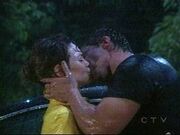 In May 2007, Elizabeth gave birth to another son, Jacob Martin Spencer. Emily Quartermaine (Elizabeth's best friend and Jake's godmother) knew that Jason was Jake's dad and she also knew that Jake was her nephew. When Jake is kidnapped, Lucky blamed Elizabeth, thinking she harmed the boy. Jason is the only one who believed her when she said she didn't. While Jake is missing, Elizabeth is tormented by Sam McCall, and it is later revealed that she saw the kidnapping and kept quiet about it. Jason finds Jake and returns him to Elizabeth. Lucky is bitter and has Jason arrested. Lucky and Elizabeth's marriage is strained. Knowing that Sam wants to seduce him, Lucky takes a job as her bodyguard. On the day Jason admits his love to Elizabeth, Sam hired men from her TV studio set to threaten Elizabeth and her boys in the park. Jason thinks it's best if no one knows he is Jake's father. Sam and Lucky begin an affair to get back at Jason and Elizabeth. Elizabeth and Lucky divorced again. In November 2007, during the Black and White Ball, Lucky discovered the truth about Jake's paternity and agreed to keep the paternity a secret to protect Jake.
After Emily Quartermaine's death and funeral, Jason and Elizabeth began a brief secret relationship. They became engaged, but Jason later decided that his job was too dangerous for Elizabeth and her children, and he called off their relationship. Elizabeth decided to fight to be in Jason's life, but he was adamant that he could not give her what she deserves. Jason invited Elizabeth to go with him to Italy, but after he witnessed the shooting of Sonny's fiancee, Kate Howard, Jason once again feared for Elizabeth's safety and tried to use this incident to scare her into abandoning a relationship with him.
In November 2008, a mob war began heating up in Port Charles. Lucky asked Jason to agree to send Elizabeth and the boys, along with Sam, to hide in a cabin. During a shootout between Sam and Elizabeth with Russian mobsters, Jake was kidnapped for a second time. Jason ended up safely returning Jake after he was saved by Sam. After this close call, Jason and Elizabeth agreed that they must stay apart to protect the boys.
On January 15, 2009, Elizabeth was poisoned while assisting in surgery. Lucky stayed by her bedside and promised to be there for her boys if she did not make it. An explosion that caused a fire led to an evacuation of the hospital. Although Elizabeth wanted him to leave with her, Lucky stayed behind to help. They kissed goodbye before Elizabeth was put on the helicopter. Lucky was later reunited with Elizabeth at Mercy hospital. When Emily's twin sister, Rebecca Shaw arrives in town, Nikolas begins to get infatuated with her. Rebecca pursues Lucky but the two end their relationship after a request from Nikolas. Elizabeth and Nikolas begin drinking at Jake's and their dates eventually led to one-night-stands, despite Elizabeth dating Lucky. Lucky and Elizabeth get engaged in September 2009, after Jake was nearly run over by Edward Quartermaine.
Elizabeth tries to end things with Nikolas, but they soon are having an affair. Lucky's father, Luke, finds out though, and tries to convince Elizabeth to be truthful with Lucky. Rebecca also finds out, and tries to blackmail Elizabeth into breaking up with Lucky. When she refuses, Rebecca goes to Lucky's house to tell him, only to get hit by Nikolas on accident. When Elizabeth comes to the hospital, trying to stop Rebecca from saying anything to Lucky, she finds out that her brother, Steven Webber, is the new Chief of Staff at General Hospital. Steven tries to help her deal with Lucky and Nikolas, and so does her friend, Robin Scorpio.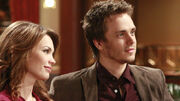 Nikolas decides to leave town, but Elizabeth stops him. When he makes plans again, he and Elizabeth end up sleeping together while saying goodbye. Lucky walks in on them making love and professing their love for one another. He starts drinking and when Elizabeth confronts him about this, he tells Elizabeth that he knows about her and Nikolas. He breaks off the engagement, and Elizabeth is devastated and becomes depressed. Elizabeth has two meltdowns at the hospital, which eventually lead to her being suspended by Nikolas. One night, Elizabeth goes back to the church where she and Lucky made their vows as teenagers, wanting to get back the happy times of her life. She falls asleep there, and ends up passing out. Lucky finds her there and brings her into the hospital, where she is treated for hypothermia.
At the hospital, Elizabeth finds out she is pregnant, but doesn't know who the father is. She ends up on the roof of the hospital, trying to kill herself. Lucky manages to find her and convinces her to not punish herself forever. However, this incident makes Lucky, Nikolas, and Steven realize that Elizabeth's in serious trouble, and they end up sending her to Shadybrook for treatment. There, she confides to Steven that she believes Nikolas is her unborn baby's father. Nikolas' evil grandmother, Helena Cassadine, finds out and comes to Shadybrook to claim the "Cassadine heir."[25] When she makes a scene to have Helena evicted, she finds out Helena made a donation to Shadybrook to have the doctors on her side. She comes back later and threatens to take Elizabeth's sons away from her to deem her an unfit mother. Fortunately, Lucky appears, gun in hand, and tells Helena to leave Elizabeth alone. He decides to be Elizabeth's protector against Helena. Elizabeth is visibly hurt by the way she abused Lucky's trust, and he decides to tell her he forgives her to help her get better.
Nikolas comes over after Lucky leaves, and tells Elizabeth he loves her and wants a future with her. Elizabeth refuses, because she wants Lucky back. Nikolas tells her that it may not happen, because there is a very good chance she is carrying Nikolas's baby. Elizabeth then claims that he's trying to get her back by using this baby, and points out the fact that he hardly pays attention to the child he has. Nikolas doesn't deny this, but says he'll change that and maybe she can help him. He later shows Elizabeth a paternity test that can be done early in the pregnancy. Elizabeth tells him she'll consider it. Lucky comes back and is honest with her, tellig her why he forgave her and that he knows their relationship is over for good. Elizabeth decides then to take the early paternity test. Unknown to all three, Helena has arranged for the tests to be tampered with in case Nikolas is proven not to be the father.
Nikolas brings Cameron and Jake over to to visit Elizabeth on March 1, 2010.[26] After taking them home, he comes back and tells Elizabeth that he brought them over to Wyndemere to play with Spencer and he's been trying to make an effort as a father by spending time with the three kids. Elizabeth has a therapy session with her friend, Dr. Lainey Winters, which Nikolas and Lucky attend. When left alone, Elizabeth admits to Lainey she wasn't sure what she wanted before, but now she knows she wants Lucky back. However, outside her room, Lucky tells Nikolas he hopes that Nikolas is the father of the baby, because he realizes that his and Elizabeth's relationship is over.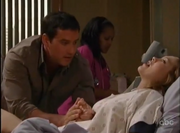 The paternity results reveal that Nikolas is the father of Elizabeth's baby, but unknown to anybody, Helena had the results switched and Lucky is the biological father of the baby. Elizabeth goes back to work, but has trouble concentrating, so Steven assigns her to the Oncology wing, where she meets Shirley Smith, a terminal cancer patient who wishes to spend the remaining few months of her life enjoying herself. Elizabeth cannot seem to find anything happy in her life at the time, and gets a new perspective on life from Shirley. The next few months is a battle with both Nikolas and Helena, who both threaten to take the baby away from her when it's born and try to convince her to move to Wyndemere. Lucky comes to her rescue with Helena, and later Nikolas kicks her out of Wyndemere.
Elizabeth gets jealous when she sees Maxie hanging out with Lucky, but Lucky later sets her straight about the two of them and how they will not be together again. With some coaxing from Shirley and this firm declaration, Elizabeth resolves her differences with Nikolas and agrees to let him be a part of their baby's life. Nikolas is happy that she has come around and also acknowledged her mistakes in their affair, assuring her she's not the only one to blame.
On July 15, 2010, Elizabeth goes into labor a month early while at Wyndemere with Cameron, Jake, Nikolas, and Spencer. Despite medication, Elizabeth's labor doesn't stop. Unknown to Nikolas or Elizabeth, Lucky is outside the delivery room after Maxie informs him that Elizabeth was admitted. She gives birth to a baby boy with Nikolas by her side. They name the baby Aiden Cassadine and both parents happily bond with their son. When Nikolas hires Brook Lynn as his professional escort, Elizabeth becomes jealous. She begins going to Wyndemere with Aiden to visit Nikolas and arranges play dates for the three of them. One time, she goes over and finds Brook Lynn asleep in Nikolas's arms. Another time, after Nikolas and Brook Lynn shared their first kiss, she comes over to see Nikolas and finds Brook Lynn making plans for a night in Manhatten with Nikolas.
When Nikolas comes in, Elizabeth tells him that she made a doctor's appointment for Aiden. Nikolas asks what's wrong and she says he probably just has an ear infection. She tells him it's not important, but he insists on coming with them. Brook Lynn suggests the reason that Aiden is being fussy is because Elizabeth is messing with his routine. Nikolas and Elizabeth end up taking him to General Hospital where Aiden's pediatrician tells them that Aiden is fine and just cutting a tooth.
On March 8, 2011, Elizabeth sends in DNA papers to see who Aiden's real father is. She gets the results back on the 17, but before she finishes reading the results, she realizes that her other son Jake, is missing. Jake had run out of the house and got hit by a car. Elizabeth finds him and he is rushed to the hospital. She immediately calls Lucky and he comes rushing to her side to comfort her. Patrick and Robin operate on Jake to try and save his life, while Lucky, Elizabeth, Jason, Siobhan, Steve, and Lulu wait for news on his condition. Patrick and Robin work hard to save him, but the injuries Jake sustained are too great and he loses all brain function on the operating table, while his biological father, Jason, watches from the observation window. Jason breaks the news to Lucky, who then went and broke the news to a devastated Elizabeth. Elizabeth is heart-broken for months but gets help from Robin, Steve, and Olivia. In June 2011, after months of knowing, Liz finally told Lucky he was Aiden's father when GH was on lock-down. Lucky was very happy, but Nikolas wasn't. He didn't believe Liz or Lucky. In late June 2011 he was about to leave Port Charles when he realized Aiden was Lucky's. He then left with his other son Spencer.
Elizabeth is later informed by Dr. Matt Hunter that she was the one who made a potentially fatal mistake during Siobhan Spencer's emergency surgery, injecting the wrong medication into Siobahn's IV, which caused her blood pressure to drop. The hospital board reviews the mistake, and taking into account Elizabeth's flawless record before this and the traumatic death of her son Jake, decide to suspend her for three months. Elizabeth, having feared she would lose her job, is relieved. However, Siobahn sees Elizabeth's relief and promises to make her pay. Siobhan serves Elizabeth with a malpractice suit and names everyone in the case except for Matt, because he was the one who saved her life after Elizabeth's mistake. However, Lucky persuades Siobhan to drop the lawsuit against Elizabeth and the hospital. Lucky and Elizabeth then spend family time with Cameron and Aiden, but tensions between Elizabeth and Siobhan still run high.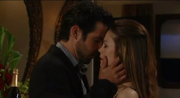 When Robin becomes the new Chief of Staff at the hospital, she lets Elizabeth come back to work, but restricts her duties to the nurses' desk only. Siobhan is livid that the hospital let Elizabeth return and reconsiders the lawsuit. When Lucky's cover as a drug dealer is blown, Elizabeth finds him delirious and in bad shape. When she leaves to go retrieve medication to counteract his delusions, a hallucinating Lucky runs off to the church where he and Elizabeth took their vows in 1999. Meanwhile, Elizabeth gets into a confrontation with Siobhan, and Siobhan falls down a flight of stairs. Elizabeth rushes Siobhan to the hospital, but while trying to simultaneously drive and keep Siobhan conscious, she collides with another car, in which Jason and Carly were rushing to find Carly's daughter Josslyn. Elizabeth is the only person unharmed in the accident. Elizabeth sees Dante at the hospital, realizes where Lucky went and races off to help him. She injects Lucky with medicine to counteract the drugs he was given. Lucky wakes up with Elizabeth by his side. She tells him about Siobhan and takes him to the hospital. Siobhan survives the surgery, but later dies after she is poisoned by Anthony Zacchara.
Elizabeth accompanies Matt as his date to a boat party, thrown by Patrick and Robin in celebration of his published research. He talks about being in Patrick's shadow and Elizabeth sympathizes, telling him about Steve and Sarah. They flirt and later in the night share a first kiss. The boat party takes a drastic turn when Lisa Niles sneaks aboard to get revenge on Patrick and Robin. Elizabeth is chloroformed and thrown overboard by Lisa. A mysterious man pulls the unconscious Elizabeth ashore at Spoon Island. Spinelli later finds her on the beach and gets her to the hospital, where she is treated for hypothermia and pneumonia. Lucky returns home as Aiden is diagnosed with a rare blood disorder. Once the health scare with their son is resolved, Elizabeth continues trying to reunite with Lucky, but he refuses claiming that all they do is hurt one another. She briefly checks herself into Shadybrook to gain Lucky's attention. While at Shadybrook, she meets Dr. Ewen Keenan, who she thinks is a patient, and they bond over a mutual interest in painting. Later she is chagrined to learn he's the psychiatrist assigned to treat her. After Lucky leaves town again, Elizabeth frequently runs into Ewen at work, and he counsels her to help her get over the loss of Lucky.
Elizabeth continues to grow closer to Matt, angering Maxie. For revenge, Maxie tells Monica about Elizabeth taking medicine from the hospital to help Lucky, and Elizabeth gets suspended. Maxie then soon tells Monica she lied, to get forgiveness from Matt. In May 2012, Elizabeth discovers Ewen unconscious in his office and later learns Connie, Kate Howard's alternate personality, bashed him on the head to keep from being sent to Shadybrook. He suffers a severe head injury and falls into a coma. Elizabeth is able to convince Patrick Drake to operate on him and save his life. He turns out to be fine and wakes up and kisses Elizabeth. Elizabeth and Ewen then confess their feelings for each other and start a romantic relationship. However, in mid-august 2012, Ewen begins to hide a dark secret as Jerry returns to broadcast his plan to kill everyone in Port Charles with a deadly pathogen affecting the water supply. Ewen, whom has been getting jealous over Liz's budding friendship with Jason, kidnaps her.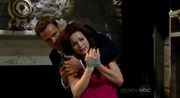 Jason eventually finds Ewen holding Elizabeth with gun pointed to him. The two men get into a fight as Jason shoots Ewen and later dies in the hospital. After Jason saved her, Elizabeth decided the since he and Sam's relationship was strained it was her opportunity to try and reclaim what she had with him.  While Jason was trying to find the truth about Sam's son who had been presumed dead but now had clues pointing to him possibly being alive, Elizabeth offered to help run a DNA test to prove whether Tea's son was in fact Sam's son. However, Elizabeth in a moment of weakness, decided to change the test results and therefore passed the wrong information to Jason. She also went ahead and manipulated Sam into believing that Jason had moved on with her while making Jason believe that Sam had moved on with John McBain. She then went on to reveal her  true feelings to Jason and when he didn't reciprocate them, and she realized that baby or not Jason was still in love with Sam and was not willing to be with her, she came clean to him about what she had done.  She revealed to him all the reasons why she had done what she did and Jason had no reaction for her so she left and went to confess to Sam what she had done. 
In October 2012, Elizabeth is shocked to find out that Jason is presumably dead after a shootout on Pier 52 and his body was knocked off the harbor by Duke Lavery, who is later revealed to be Ceasar Faison in disguise. Elizabeth then begins to focus more on her career and starts to become good friends with the shy and awkward nursing student, Sabrina Santiago as well as Sabrina's gay best friend, Felix Dubois. Sabrina seems to show a major crush on the recently widowed Patrick Drake and Elizabeth tries to encourage her to confess her feelings for him. Elizabeth also develops a dislike for mean and bitchy Dr. Brit Westbourne, who also has a liking to Patrick and hates Sabrina. In November, Elizabeth is shocked to find out A.J. is alive and later treats him for his injuries after a boxing match with his longtime enemy Sonny. At first, Elizabeth is reluctant on doing this because she knows A.J.'s sordid past on causing trouble. However, when A.J. tells her that he wants to become a better person than he was years ago. Elizabeth sympathizes with him and forms a bit of a friendship with A.J.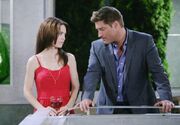 In February 2013, Elizabeth hears that her half-brother, Steve's fiancee Olivia Falconeri has gotten one of her valuable hallucinations of him getting stabbed. She pokes him with a pen believing that this would make the hallucination come true. Steve Webber is stabbed by his mother and rushed to the hospital. Steve recovers and he is later arrested for the murder in Memphis.  In March, she decides to go on lunch "dates" with A.J.  Elizabeth participates in the opening number of the Nurses' Ball and temporary takes over the MC duties when Lucy Coe is busy dealing with Richard Simmons in April 5 and 8. She is seen with Alexis Davis talking to Nikolas Cassadine about the situation involving around Lulu's disappearance. Alexis leaves for the PCPD for word and Elizabeth bonds with Nikolas.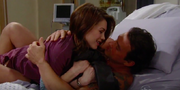 Elizabeth hugs Nikolas with AJ Quartermaine watching in the background. She falls on Nikolas when she tries to keep him in the bed.  She goes to Kelly's and tells AJ that she "jumped his bones" referring to why she has Nikolas' pants. Nikolas tells Elizabeth that he wants them to get back together. She thinks it will hurt Lucky too much and says no. She decides to give AJ another chance. She goes to New York City with AJ and Nikolas shows up in her room. She tells him to back off. Elizabeth is poisoned by eating Pickle-Lila and Pickle-Eddie but recovers after a day or two. In the summer, she and AJ take their relationship to the next level and have sex. On November 21, Elizabeth tells Patrick that she and A.J. are over, because he had been on a downward spiral personally since losing control of ELQ. Patrick asks Elizabeth to be his best person and she tearfully accepts and starts planning a bachelor party.
On March 21, Elizabeth finds Britt's letter about Ben being Lulu's son. On March 24, Elizabeth tells Lulu the truth about Ben and Nikolas chews her out for choosing this time to announce the truth. Later on, Obrecht takes her hostage at gunpoint in her own home. On April 8, Elizabeth is shot by Obrecht. Nikolas stay by Elizabeth's side in the hospital. When Elizabeth's ex-husband, Ric Lansing arrives back in town, the two begin dating and reconnect. He takes her on a romantic date to the Metro Court Hotel and they spend the night together and make love. Their night is interrupted when Julian Jerome lies to Anna Devane and points the finger at Ric as the head of the Jerome mob family to protect his family from his real boss. Anna busts in Liz and Ric's hotel room to arrest him.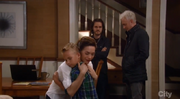 After Ric is arrested, he maintains his innocence and pleads with Liz to believe in him. Liz believes in Ric and hires Diane Miller to represent him. It turns out that Ric is being framed by Fluke and Julian, and once Anna becomes aware of this, she is forced to fake Ric's death and put him into the witness protection program, so they can smoke out the real boss. In October 2014, Elizabeth meets a man at GH with amnesia, going by the name Jake Doe (Jason Morgan) and the two become friends and she takes him in when he has no place to go. They eventually start for fall for each other but Ric comes back and she chooses to be with and then when Ric starts lying to him, she decides to with Jake but then Ric hires a women named Hayden to pretend to be his wife, so the two must part ways. She and Ric eventually get back together and "Jake" goes to live with his "wife".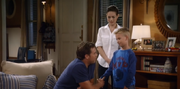 At the 2015 Nurses Ball, Elizabeth finds out about what Ric did and ends things with him. She decides that she wants to be with Jake but Nikolas tells her that Jake Doe is really Jason Morgan so she doesn't invest in a future with him. After finding, she goes up on stage and has every intention of telling everyone that Jason is alive but decides against because she wants Jason to herself. They eventually started a real relationship and he ended up proposing and after some hesitation she happily accepts. On the day of their wedding, the truth came out and the wedding is called off but Elizabeth kept her part a secret and continued to ask Jason to go through with the wedding even though he's married to Sam. They continue their relationship and he even decides to divorce Sam and marry her.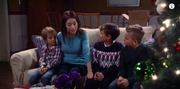 Soon after, Sam realized that Elizabeth was lying and confronts her. She denies everything and lets Jason defend her when he walks in on them fighting. After feeling that something was off, Jason goes after Sam and hears her out. When Jason goes back to Liz, he confronts her and after trying to dodge Jason's questions, she finally admits the truth. Jason is furious while Liz continues to make excuses. Jason ends up walking out on her, saying that he did love her but she broke his heart, effectively ending their relationship/engagement, although she is still wearing the ring and he didn't say the words "we're over".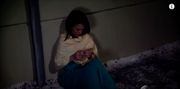 Elizabeth calls Nikolas to come over and she tells him that Jason knows that they both knew who he was. Later on Jason comes back and moves out. Days later, Elizabeth is confronted by Carly, while Franco listens in and he gives her advice and offers to be her an ally. He also convinces her to go to the Nutcracker gala, where she runs into Jason and Sam. She also gets drunk and makes a fool of herself. Later on, she finally takes off her engagement ring. A couple minutes later, Nikolas falls off the roof and she tends to him. It is later said that Elizabeth saved his life.
In early 2016, mysterious instances at start accruing at Elizabeth's house, which turns out to be Jake acting out. Elizabeth and Jason relationship is strictly being co-parents to Jake.
In February, Jake is hit by a car again but this time comes out relatively unscathed. Also, Elizabeth finally realizes that the connection between Jason and Sam will never go away and she has started to let Jason go.
Weeks later, Elizabeth and Jason take Jake to Shriners to help with his recovery and that is also where she and Jason start to heal their friendship.
Elizabeth also starts to form a friendship with Franco.
Crimes Committed
Stole her grandmother's car and drove it without a license [Aug 1997]
Accidentally stabbed Lucky Spencer in the abdomen [Aug 3, 1998]
Stole the invitation to Brenda Barrett and Sonny Corinthos' wedding that was meant for Ruby Anderson [Sep 19, 1997]
Stole Sarah Webber's lucky pen and planted it in the teachers lounge; stole test answers and planted them in Sarah's backpack so it would look like her sister had stolen the answers [Oct 1, 1997]
Created a diversion so Lucky would't get caught in Dara Jensen's office [Apr 21, 1998]
Put a box of condoms in Nikolas Cassadine's sweater for Sarah to find [Oct 29, 1997]
Stole the Ice Princess from Helena Cassadine [Aug 31, 2001]
Slapped Courtney Matthews [Jan 9, 2003 and May 14, 2003]
Adultery; slept with Zander Smith while married to Ric [Nov 4, 2003]
Helped perform an illegal surgery on Sam McCall [May 15-16, 2006; arrested and released]
Helped Jason Morgan escape from police custody [Jul 2006]
Stole a police file and shredded it to protect Jason Morgan [Jul 2006]
Slapped Maxie Jones [Aug 9, 2006]
Adultery; slept with Jason Morgan while married to Lucky [Aug 14, 2006]
Helped Jason and Sam hide from the police [Nov 2006]
Helped Sam escape from the hospital when she was in police custody [Nov 2006]
Hid Jason from the police while he recovered from a gunshot wound [Nov-Dec 2006]
Impersonated a police officer [Summer 2007]
Perjury; lied on the stand about her son, Jake's true paternity during Jason's murder trial [Summer 2007]
Assaulted Sam McCall after she provoked her; which turned into a cat fight [Oct 31, 2007]
Drove under the influence of heavy pain killers [Feb 2008]
Tampered with police evidence with the help of Jason Morgan and Lucky Spencer to eliminate herself as a suspect in Sam McCall's hit and run [Feb 2008]
Blackmailed Sam McCall into not saying she was the driver during Sam's hit and run; was later revealed that Monica Quartermaine was the driver [Feb 2008]
Shot and killed an armed Russian man in defense of herself, Sam, Cameron, and Jake [Nov 25, 2008; never charged]
Slapped Jason Morgan [Mar 22, 2011]
Accidentally injected the wrong medication into Siobhan Spencer's IV, which caused her blood pressure to drop and she almost died [Jun 20, 2011]
Stole drugs from GH to help Lucky Spencer with a police case [Summer 2011]
Changed Danny Morgan's DNA test to make it look like Sam wasn't his mom [Fall 2012]
Stole Rocco's brush [Feb 2014]
Ran a DNA test on Dante and Rocco without Dante's knowledge or Britt's consent [Feb 2014]
Assaulted Britt Westbourne after she provoked her; which turned into a cat fight [Feb 14, 2014]
Slapped Nikolas Cassadine [Aug 29, 2014]
Slapped Ric Lansing [May 1, 2015]
Slapped Nikolas Cassadine [May 4, 2015]
Withheld the information that Jake Doe was actually Jason Morgan [May 1-Nov 6, 2015]
Adultery; had an affair with Jason Morgan while he was married to Sam [May 2-Nov 2015]
Obstruction of justice; knows that Nikolas had Hayden Barnes shot and is not telling the police about it [Aug 7, 2015-present]
Planned on committing bigamy; planned to marry Jason knowing that he was still married to Sam [Aug 10-Nov 2015]
Was knowingly going to allow Jason, Sam and Patrick to commit bigamy by Jason marrying her and Sam marrying Patrick while Jason and Sam were still married to each other [Aug/Sep-Nov 2015]
Slapped Hayden [Mar 28-29, 2016]
Slapped Franco [May 17, 2016]
Got into a cat fight with Hayden Barnes [Jun 3, 2016]
Health and Vitals
Raped by Tom Baker [Feb 13, 1998; revealed Oct 30, 1998]
Accidentally cut her hand with a box cutter and needed stitches [May 23, 2000]
Injured lung in a car accident [Feb 1, 2002]
Kidnapped by Sorel's men [Jun-Jul 2002]
Accidentally grazed in the shoulder by a bullet when Zander Smith and Jason Morgan were fighting over a gun [Aug 5, 2002]
Bitten by a snake [May 2003]
Suffered a miscarriage after being pushed down stairs by Faith Rosco [May 23, 2003]
Suffered chest pains from poisoned lemonade [Jun 25, 2003]
Suffered an embolism from being poisoned with birth control pills by her husband Ric Lansing [Jul 14, 2003]
Suffered blindness after Courtney Matthews hit her with a car [Sep 5, 2003]
Rendered unconscious in a car accident while pregnant [Mar 8-9, 2004]
Suffered from minor smoke inhalation after a house fire [Aug 3, 2005]
Experienced cramping during her pregnancy [Aug 24-25, 2005]
Suffered a miscarriage after a car accident caused by Carly Corinthos [Sep 27, 2005]
Kidnapped by Manny Ruiz [Oct 2005]
Injured in a train wreck [Nov 2005]
Kidnapped by Manny Ruiz again [Apr 2006]
Took a hard fall during a fight with Lucky while pregnant [Sep 2006]
Shot at by Lucky and fell again while pregnant [Sep 2006]
Fainted while pregnant when she found out Jason was in danger [Nov 2006]
Collapsed on the side of the road during a snowstorm after her car skidded off the road; suffered from hypothermia and a laceration to her forehead [Jan 2, 2007]
Held hostage at gunpoint at the Metro Court Hotel by Jerry Jacks and his team (known as the Metro Court hostage crisis) [Jan-Feb 2007]
Manhandled by one of the gunmen during the hostage crisis [Feb 2007]
Experienced Braxton Hicks contractions due to stress and dehydration during the hostage crisis [Feb 2007]
Had a gun jammed into her side and was threatened by Jerry Jacks during the hostage crisis [Feb 2007]
Trapped in an elevator with Jason Morgan following the Metro Court explosion; stayed overnight in hospital to monitor her pregnancy [Feb 2007]
Went into premature labor but was given meds to stop it [Apr 13, 2007]
Had an emergency C-section due to a placental abruption, with her second son, Jake [May 2007]
Slipped into a coma following complications after giving birth to Jake [May 2007]
Terrorized by two armed goons, in the park, under the orders of Sam McCall [Aug 2007]
Kidnapped and chloroformed by Diego Alcazar (aka the Text Message Killer) [Feb 2008]
Rendered temporarily unconscious in a car accident [Feb-Mar 2008]
Suffered from smoke inhalation and minor burns and had glass embedded in her leg, when she ran into her burning house to rescue her son, Jake after her other son, Cam accidentally set the house on fire [Jan 2008]
Exposed to a deadly bio-toxin during surgery [Jan/Feb 2009]
Suffered a laceration to her hand[27] [Jan 2010]
Suffered from hypothermia [Feb 2010]
Tried to commit suicide by jumping off the hospital roof [Feb 2010]
Suffered a nervous breakdown while pregnant (checked herself into Shadybrook) [Winter 2010]
Her blood type is A+ [revealed Jul 2010]
Gave birth to her third son, Aiden completely natural [Jul 2010]
Had many breakdowns after her son, Jake was thought to have passed away [Mar 2011]
Involved in a car accident [Aug 5-8, 2011]
Kidnapped and held hostage (along with Maxie) by Anthony Zacchara's men [Sep 2011]
Held at gunpoint and chloroformed by Darryl Hayes, one of Anthony's men [Sep 19, 2011]
Grabbed by Darryl but Lucky saved her (Lucky told her to get down so she fell to ground and Lucky was able to shoot him; she suffered a cut to her forehead as a result) [Sep 19, 2011]
Hospitalized for hypothermia after being chloroformed and thrown into freezing water by Lisa Niles [Oct 21, 2011]
Suffered from complications having to due with pneumonia [revealed Nov 2011]
Checked herself into Shadybrook for one day [Dec 2011]
Experienced a fever after ingesting the toxin Jerry Jacks had placed in the Port Charles water supply [Sep 2012]
Kidnapped and held hostage at gunpoint by Ewen Keenan [Aug-Sep 2012]
Threatened by Ewen [Sep 2012]
Poisoned when she ate Pickle Lila and Pickle Eddie [May 2013]
Assaulted by Britt [Feb 14, 2014]
Held hostage at gunpoint, in her own home, by Liesl Obrecht [Mar-Apr 2014]
Accidentally shot in the shoulder by Liesl Obrecht when Liesl and Nikolas were struggling for a gun [Apr 8, 2014]
Accidentally had her wrist grabbed by Jason (he was having a bad dream and she tried to wake him) [Nov 25, 2014]
Threatened by then Commissioner Kyle Sloane [Mar 2, 2015]
Manhandled by one of Nikolas' goons [Nov 19, 2015]
Manhandled by Jason (he grabbed her wrist and pulled her) [Dec 10, 2015]
Accidentally had her wrist grabbed by Jason (he was having a bad dream and she tried to wake him) [Jan 5, 2016]
Twisted her ankle after tripping because of Nurse Amy Driscoll (Franco caught her) [May 24, 2016]
Slapped by Hayden Barnes [Aug 29, 2016]
Thrown down a flight of stairs and rendered unconscious by the Paul Hornsby [Aug 29, 2016; could have multiple broken bones revealed Aug 30, 2016]
Family tree
See also
References
External links
v - e

Current Contract Characters
Curtis Ashford
 ·
Jordan Ashford
 ·
Franco Baldwin
 ·
Hayden Barnes-Cassadine
 ·
Nikolas Cassadine
 ·
Morgan Corinthos
 ·
Sonny Corinthos
 ·
Carly Corinthos-Jacks
 ·
Alexis Davis
 ·
Anna Devane
 ·
Dante Falconeri
 ·
Olivia Falconeri
 ·
Dr. Hamilton Finn
 ·
Nelle Hayes
 ·
Paul Hornsby
 ·
Ava Jerome
 ·
Julian Jerome
 ·
Kiki Jerome
 ·
Maxie Jones
 ·
Dr. Andre Maddox
 ·
Jason Morgan
 ·
Sam Morgan
 ·
Dr. Griffin Munro
 ·
Dillon Quartermaine
 ·
Michael Quartermaine
 ·
Tracy Quartermaine
 ·
Nina Reeves
 ·
Nurse Sabrina Santiago
 ·
Laura Spencer
 ·
Valerie Spencer
 ·
Lulu Spencer-Falconeri
 ·
Nurse Elizabeth Webber
 ·
Nathan West
Current Recurring Characters
T.J. Ashford
 ·
Ned Ashton
 ·
Scott Baldwin
 ·
Claudette Beaulieu
 ·
Valentin Cassadine
 ·
Lucy Coe
 ·
Darby Collette
 ·
Dr. Kevin Collins
 ·
Brad Cooper
 ·
Kristina Corinthos-Davis
 ·
Landon Dixon
 ·
Naomi Dreyfus
 ·
Nurse Amy Driscoll
 ·
Nurse Felix DuBois
 ·
Parker Forsyth
 ·
Max Giambetti
 ·
Milo Giambetti
 ·
Alice Gunderson
 ·
Jasper Jacks
 ·
Nurse Epiphany Johnson
 ·
Dr. Lucas Jones
 ·
Ric Lansing
 ·
Molly Lansing-Davis
 ·
Dr. Kelly Lee
 ·
Janice Lomax
 ·
Huxley Lynch
 ·
Rosalie Martinez
 ·
Diane Miller
 ·
Dr. Liesl Obrecht
 ·
Dr. Monica Quartermaine
 ·
Dr. Joe Rivera
 ·
Aaron Roland
 ·
Delia Ryan Coleridge
 ·
Felicia Scorpio
 ·
Mac Scorpio
 ·
Robert Scorpio
 ·
Dr. Robin Scorpio-Drake
 ·
Nurse Bobbie Spencer
 ·
Damian Spinelli
 ·
Ellie Trout
 ·
David Walters
 ·
Heather Webber
Current Child Characters
Spencer Cassadine
 ·
Leo Falconeri
 ·
Rocco Falconeri
 ·
Josslyn Jacks
 ·
Avery Jerome-Corinthos
 ·
Danny Morgan
 ·
Teddy Rivera
 ·
Emma Scorpio-Drake
 ·
Aiden Spencer
 ·
Cameron Spencer
 ·
Jake Spencer
 ·
Georgie Spinelli
Deceased and Presumed Dead Characters
Benny Abrahms
 ·
Bernie Abrahms
 ·
Dr. Rachel Adair
 ·
Diego Alcazar
 ·
Lorenzo Alcazar
 ·
Luis Alcazar
 ·
Sage Alcazar
 ·
Ruby Anderson
 ·
Dr. Andy Archer
 ·
Dominique Baldwin
 ·
Cooper Barrett
 ·
Alison Barrington
 ·
Amanda Barrington
 ·
Kiefer Bauer
 ·
Warren Bauer
 ·
Jesse Beaudry
 ·
Katherine Bell
 ·
Connor Bishop
 ·
Mary Bishop
 ·
Paige Bowen
 ·
Nurse Jessie Brewer
 ·
Nancy Brewer
 ·
Dr. Phil Brewer
 ·
Carter
 ·
Helena Cassadine
 ·
Irina Cassadine
 ·
Kristina Cassadine
 ·
Mikkos Cassadine
 ·
Stavros Cassadine
 ·
Stefan Cassadine
 ·
Tony Cassadine
 ·
Victor Cassadine
 ·
Stone Cates
 ·
Dr. Ryan Chamberlain
 ·
Dr. Silas Clay
 ·
Stephen Clay
 ·
Adela Corinthos
 ·
Lily Corinthos
 ·
Dr. Ian Devlin
 ·
Mickey Diamond
 ·
Ronnie Dimestico
 ·
Dr. Pierce Dorman
 ·
John Durant
 ·
Bill Eckert
 ·
Connie Falconeri
 ·
Andrea Floyd
 ·
Dr. Russell Ford
 ·
Dr. Steve Hardy
 ·
Peter Harrell, Sr.
 ·
Peter Harrell, Jr.
 ·
Abby Haver
 ·
Logan Hayes
 ·
Theo Hoffman
 ·
John Jacks
 ·
Aleksander Janacek
 ·
Victor Jerome
 ·
Stan Johnson
 ·
B.J. Jones
 ·
Georgie Jones
 ·
Tania Jones
 ·
Dr. Tony Jones
 ·
Dr. Ewen Keenan
 ·
Rafe Kovich, Jr.
 ·
Dr. Eve Lambert
 ·
Trevor Lansing
 ·
Duke Lavery
 ·
Dr. Cameron Lewis
 ·
Victor Lord III
 ·
Hope Manning-Thornhart
 ·
Reese Marshall
 ·
Courtney Matthews
 ·
Dr. Matthew Mayes
 ·
Danny McCall
 ·
Lila McCall
 ·
Nurse Leyla Mir
 ·
Trey Mitchell
 ·
Susan Moore
 ·
Chloe Morgan
 ·
Henry Nakamura
 ·
Dr. Lisa Niles
 ·
A.J. Quartermaine
 ·
Dr. Alan Quartermaine
 ·
Alexandria Quartermaine
 ·
Edward Quartermaine
 ·
Dr. Emily Quartermaine
 ·
Lila Quartermaine
 ·
Carlos Rivera
 ·
Faith Rosco
 ·
Manny Ruiz
 ·
Gabriel Santiago
 ·
Joe Scully
 ·
Joe Scully, Jr.
 ·
Kyle Sloane
 ·
Damian Smith
 ·
Frank Smith
 ·
Shirley Smith
 ·
Zander Smith
 ·
Lena Spencer
 ·
Pat Spencer
 ·
Siobhan Spencer
 ·
Tim Spencer
 ·
Olivia St. John
 ·
Nurse Diana Taylor
 ·
Martha Taylor
 ·
Dr. Peter Taylor
 ·
Tracy Taylor
 ·
Dr. Asher Thomas
 ·
Cole Thornhart
 ·
Nurse Amy Vining
 ·
Bradley Ward
 ·
Justus Ward
 ·
Mary Mae Ward
 ·
Dr. Rick Webber
 ·
Dr. Karen Wexler
 ·
Dawn Winthrop
 ·
Deke Woods
 ·
Dr. Maggie Wurth
 ·
Anthony Zacchara
 ·
Claudia Zacchara-Corinthos
Off-screen and Former Characters
Lila Rae Alcazar
 ·
Dr. Grant Andrews
 ·
Terri Arnett
 ·
Brook Lynn Ashton
 ·
Larry Ashton
 ·
Christina Baldwin
 ·
Dr. Gail Baldwin
 ·
Lee Baldwin
 ·
Serena Baldwin
 ·
Dr. Tom Baldwin
 ·
Brenda Barrett
 ·
Julia Barrett
 ·
Melinda Bauer
 ·
Shawn Butler
 ·
Gia Campbell
 ·
Peter Carroll
 ·
Dimitri Cassadine
 ·
Petros Cassadine
 ·
Jagger Cates
 ·
Lois Cerullo
 ·
Skye Chandler-Quartermaine
 ·
Dr. Linda Chu
 ·
Father Coates
 ·
Mike Corbin
 ·
Angie Costello
 ·
Blair Cramer
 ·
Jolene Crowell
 ·
Nurse Nadine Crowell
 ·
Dr. Rae Cummings
 ·
Marco Dane
 ·
Téa Delgado
 ·
Roy DiLucca
 ·
Anna Donely
 ·
Sean Donely
 ·
Tiffany Donely
 ·
Dr. Noah Drake
 ·
Dr. Patrick Drake
 ·
Taylor DuBois
 ·
Toussaint Dubois
 ·
Jenny Eckert
 ·
Sly Eckert
 ·
William Eichner
 ·
Angel Ellis
 ·
John Everett
 ·
Cesar Faison
 ·
Nurse Fletcher
 ·
Pres Floyd
 ·
Nurse Betsy Frank
 ·
Ivy Gatling
 ·
Nurse Audrey Hardy
 ·
Dr. Simone Hardy
 ·
Dr. Tom Hardy
 ·
Dr. Tommy Hardy
 ·
David Harper
 ·
Jimmy Lee Holt
 ·
Dr. Matt Hunter
 ·
Anton Ivanov
 ·
Lady Jane Jacks
 ·
Jerry Jacks
 ·
Terrell Jackson
 ·
Miranda Jameson
 ·
Frisco Jones
 ·
Dr. Leo Julian
 ·
Rose Kelly
 ·
Winifred Leeds
 ·
Guy Lewis
 ·
Victor Lord, Jr.
 ·
Ethan Lovett
 ·
Starr Manning
 ·
Todd Manning
 ·
John McBain
 ·
Colleen McHenry
 ·
Miguel Morez
 ·
‎Hope Morgan
 ·
Ken Morgan
 ·
Delores Padilla
 ·
Blackie Parrish
 ·
Nurse Penny
 ·
Grant Putnam
 ·
Celia Quartermaine
 ·
Burt Ramsey
 ·
Coleman Ratcliffe
 ·
Madeline Reeves
 ·
Cruz Rodriguez
 ·
Casey Rogers
 ·
Father Mateo Ruiz
 ·
Juan Santiago
 ·
Alec Scott
 ·
Hannah Scott
 ·
Jeffrey Scribner
 ·
Rebecca Shaw
 ·
Jennifer Smith
 ·
Lucky Spencer
 ·
Luke Spencer
 ·
Suzanne Stanwyck
 ·
Nurse Mischa Stephens
 ·
Holly Sutton
 ·
Marcus Taggert
 ·
Nurse Regina Thompson
 ·
Claire Walsh
 ·
Faith Ward
 ·
Keesha Ward
 ·
Dr. Maya Ward
 ·
Dr. Jeff Webber
 ·
Dr. Lesley Webber
 ·
Dr. Sarah Webber
 ·
Dr. Steve Webber
 ·
Dr. Britt Westbourne
 ·
Dr. Lainey Winters
 ·
Grace Yang
 ·
Johnny Zacchara
Crew
Shelly Altman (Head writer, 2011-2012, 2015-present)
 ·
Ron Carlivati (Head writer, 2012-2015)
 ·
Jill Farren Phelps (Executive producer, 2001-2012)
 ·
Robert Guza, Jr. (Head writer, 1996, 1997-2000, 2002-2008, 2008-2011)
 ·
H. Wesley Kenney (Executive producer, 1987-1989; Head writer, 1988)
 ·
Gloria Monty (Executive producer, 1978-1987, 1991-1992; Head writer, 1981)
 ·
Jean Passanante (Head writer, 2015-present)
 ·
Wendy Riche (Executive producer, 1992-2001)
 ·
Frank Valentini (Executive producer, 2012-present)
 ·
Garin Wolf (Head writer, 2008, 2011-2012)
Related Topics
List of cast members
 ·
List of current actors
 ·
History of General Hospital