Home
Talk

5
479pages on
this wiki
Welcome to the General Hospital Wiki!
The wiki about General Hospital that anyone can edit
Click on a character to go to their profile!
The prescription for the residents of Port Charles, New York is the love of power—and the power of love. As their daily lives unfold amidst a backdrop of murder, mob wars and mansions, the towering face of General Hospital is a constant. It's the town's common arena, and links the Quartermaine, Spencer, Webber and Corinthos families together.

This wiki covers anything related to the longest-running American soap opera currently in production and the American Broadcasting Company's sole remaining soap opera, General Hospital, and its related spinoffs: The Young Marrieds, Port Charles and General Hospital: Night Shift.

There are currently 8,968 pages and 479 articles on this wiki since February 2009.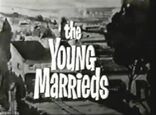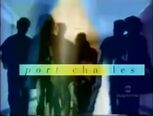 Caution: some pages may contain spoilers!
Latest General Hospital news
Show details
Daily preview
May 18, 2013

Past previews
Weekly promo
Week of May 13, 2013

Weekly sneak peek from ABC.com
Week of May 13, 2013

Caution: Spoilers
*This week, expect the unexpected! Feast your eyes on familiar faces, risky confrontations and sickening storylines.
*A.J. and Tracy face off on The Chew; but things turn sour when someone meddles with the relish war, leaving everyone with a bad taste in their mouths.
*Morgan's family is left defenseless while he toys with the idea of fighting fire with fire to clear his debt. And, we meet the vixen who changed his life.
*Sam sees someone that gets her heart pounding.
*T.J. walks in on something that causes his heart to sink.
*Sabrina learns Patrick has agreed to something that could change everything.
Weekly ratings from Soap Opera Network
Week of May 6, 2013
(differences from previous week/from previous year are in parentheses)

Total viewers


1. Y&R 4,339,000 (+8,000/+20,000)
2. B&B 3,255,000 (+87,000/+193,000)
3. GH 2,566,000 (+115,000/+124,000)
4. DAYS 2,443,000 (+47,000/+9,000)


Women viewers 18-34


1. GH 208,000 (+41,000/+22,000)
2. Y&R 191,000 (-23,000/+20,000)
3. DAYS 160,000 (-8,000/+1,000)
4. B&B 146,000 (-7,000/-2,000)

Featured articles
The resurrection of the Nurses' Ball
The Nurses' Ball
was founded in 1994 by
Lucy Coe
as a fundraiser for HIV and AIDS awareness and research. It was held at The Port Charles Hotel, and attended by most everyone in
Port Charles
. The event included acts by various PC citizens, including singing, acting and dancing. Lucy emceed the event, often with
Katherine Bell
, and Lucy became notorious for usually ending up in her underwear somehow during the show. The Nurses' Ball became more personal for many in 1996 when local teenager
Robin Scorpio
was diagnosed with HIV. The last Nurses' Ball was held in 2001, said to be because of the lack of funding. Now, nursing student
Sabrina Santiago
is determined to resurrect the Ball in memory of Robin, who is thought to have died in 2012. Sabrina and fellow nursing student
Felix DuBois
have tracked down Lucy and convinced her to help with the event. These three, along with Nurse
Elizabeth Webber
, Robin's husband Dr.
Patrick Drake
, Dr.
Britt Westbourne
, Dr.
Steve Webber
, and with funding from
Tracy Quartermaine
, are planning to bring the Ball back in 2013. What surprising acts will be seen at the Ball, the people of Port Charles might even be in for a real shocker if Robin shows up alive! And of course, how is Lucy going to end up in her underwear? Watch
GH
and find out!
Featured character
Scott "Scotty" Baldwin
(born
Bentley
) first came to
Port Charles, New York
in 1965 with his mother Meg and half-sister Brooke after their father Lloyd Bentley died. The following year, Meg married
Lee Baldwin
, and he adopted Scotty; Meg died in 1971. Scotty became a lawyer like his father Lee, and fell in love with
Laura Webber
, whom he married in 1979. The marriage ended in divorce, however, when Laura left him for
Luke Spencer
in 1981. After a brief marriage of convenience to
Jason Morgan
's biological mother
Susan Moore
, and brief relationships with Luke's sister
Bobbie Spencer
and
Lucy Coe
, Scotty married
Dominique Stanton
in 1992. Dominique and Scotty desperately wanted a child, but the dying Dominique couldn't carry one, so Lucy agreed to carry the baby for them, and delivered baby
Serena
in 1993. Scotty later dated
Eve Lambert
, but then got back together with Lucy, and the two married in 1999. Lucy legally adopted Serena, and they adopted a second daughter,
Christina
, together. That marriage fizzled, however, and Scotty started dating Laura again after her marriage to Luke also fizzled in 2001. Laura, however, then was confined to a mental institution when she became catatonic after believing she killed her father
Rick Webber
. Scotty, however, was the one who had actually killed Rick in an attempt to stop him from harming Laura. In 2008, Laura woke up and Scotty wanted to rekindle their relationship. When Laura left town to go to Paris for treatment, Scotty followed her. Now, both Laura and Scotty are back in Port Charles after rekindling their relationship after all these years and are engaged to get remarried. Luke, however, doesn't want Laura to marry Scotty, thinking he's bad news for her. Will Laura marry Scotty, or will Luke be able to stop them? Is Scotty genuine in his love for Laura, or is he using her? Watch
GH
and find out!
Featured poll
If GH could do a crossover with any non-ABC daytime soap opera, which would you want it to be (present or former)?
Like voting in polls? For previous polls, see the archives. Check out our Polling center too!
Featured video poll
This video is about the relationship between A.J. and Elizabeth. It was made by jonobeckyLL2.
To see past Featured Videos, click here.
Official GH sites
Helping out
Contribute
Before adding to this wiki, we kindly ask that you remind yourself of basic editing and wiki etiquette at our rules page first. Thank you!

To write a new article, just enter the article title in the box below. Caution: Search for the article first, to make sure it hasn't already been created.
Not sure where to start?
The top navigation will help you move about the Wiki and locate pages. Included are the 9 most recently shown contract and recurring characters, and the 9 most recently deceased and departed characters.
If you are new to wikis, check out these tutorials.
Adding content
Every wiki has two lists of articles that need help called "Stubs" and "Wanted Articles". This wiki also has a list of articles that need images. For more pages that need help, see this page. Don't be shy, get in there.
Uploading images is another really easy way to help out - see the Special:Upload page!
You can find a list of useful templates here.
Check out Tasks for a list of jobs that need doing on the wiki.
Questions? Comments? Suggestions?
We're always looking for new and better ways to improve our wiki! Please don't hesitate to contact an admin with any questions, comments, or suggestions.
Also, if you have an idea for one of our polls, featured articles, featured characters, or featured videos, please let us know!
Active admins: Ylnani, Lovealways5671, NeneAndNate, Nk3play2.
Other American daily soap opera wikis