Welcome to the General Hospital Wiki!
The wiki about General Hospital that anyone can edit
Click on a character to go to their profile!
The prescription for the residents of Port Charles, New York is the love of power—and the power of love. As their daily lives unfold amidst a backdrop of murder, mob wars and mansions, the towering face of General Hospital is a constant. It's the town's common arena, and links the Quartermaine, Spencer, Webber and Corinthos families together.

This wiki covers anything related to the longest-running American soap opera currently in production and the American Broadcasting Company's sole remaining soap opera, General Hospital, and its related spinoffs: The Young Marrieds, Port Charles and General Hospital: Night Shift.

There are currently 29,236 pages and 622 articles on this wiki since February 2009.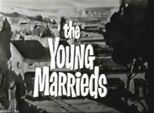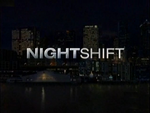 Caution: some pages may contain spoilers!
Latest General Hospital news
Featured articles
Who Bourne this West?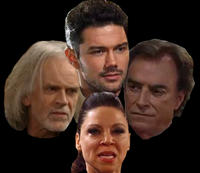 Detective Nathan West
(born James Reeves) recently found out that the mother who raised him,
Madeline Reeves
(born Magda Westbourne), is not his biological mother. His biological mother is Madeline's sister, Swiss-German mad doctor
Liesl Obrecht
(born Liesl Westbourne). The question remains, however, who's Nathan's father? Obrecht once had a romance with Russian prince
Victor Cassadine
, but has always been in love with Danish madman
Cesar Faison
. She even bore Faison a daughter,
Dr. Britt Westbourne
. Obrecht and Faison have always been disappointed because their child is a girl and not a boy. So, is Nathan Victor's son then? Is that why she gave him to her sister to raise, because he wasn't Faison's son? Why is Victor returning to
Port Charles
, and will we find out if he's Nathan's father? And, is Faison really dead? Watch
GH
and find out!
Featured character
Prince Spencer Stefan Niklosovich Cassadine
is the son of
Nikolas Cassadine
and the late
Courtney Matthews
, who was the half-sister of
Sonny Corinthos
. Spencer was the product of an extra-marital affair while his mother was (invalidly) married to
Jasper Jacks
and his father was married to
Emily Quartermaine
. During her pregnancy, Courtney was infected with encephalitis during an outbreak in
Port Charles
, and had to deliver the baby extremely prematurely in February of 2006. Shortly before giving birth, Nikolas and Courtney became engaged while she was lying in the hospital, but Courtney died shortly after giving birth to John Michael Jacks. It was unknown to everyone except Courtney's husband Jax that Nikolas was the baby's father and not Jax, but the truth eventually came out and Nikolas renamed him Spencer to honor his brother and sister
Lucky
and
Lulu Spencer
. In the care of Nikolas, a prince of Russian nobility, Spencer is quickly swept away by the help and spends much of his early childhood away at boarding schools and on vacations all over Europe. He is raised rich and noble. When Spencer returns to Port Charles with his father in 2013, he has a snobby sense of entitlement, flaunts his riches and nobility, and conducts schemes to get what he wants. He falls in love with the idea of his dad's new girlfriend
Britt Westbourne
becoming his new mother. Nikolas and Britt, however, break up and Spencer is devastated. He is now going to great lengths and working with Britt to try and get the two back together. He has schemed and sabotaged, purposefully put the two in situations together, and he has now run away. Will his strategic games work to get the two back together? Watch
GH
and find out!
Featured poll
How do you feel about the Head Writer switch?
Like voting in polls? For previous polls, see the archives. Check out our Polling center too!
Featured video poll
This video is about Brad and Lucas. It was made by oktoberskies.
What do you think of the video?
To see past Featured Videos, click here.
Official GH sites
Helping out
Contribute
Before adding to this wiki, we kindly ask that you remind yourself of basic editing and wiki etiquette at our rules page first. Thank you!

To write a new article, just enter the article title in the box below. Caution: Search for the article first, to make sure it hasn't already been created.
Not sure where to start?
The top navigation will help you move about the Wiki and locate pages. Included are the 9 most recently shown contract and recurring characters, and the 9 most recently departed former characters.
If you are new to wikis, check out these tutorials.
Adding content
Every wiki has two lists of articles that need help called "Stubs" and "Wanted Articles". This wiki also has a list of articles that need images. For more pages that need help, see this page. Don't be shy, get in there.
Uploading images is another really easy way to help out - see the Special:Upload page!
You can find a list of useful templates here.
Check out Tasks for a list of jobs that need doing on the wiki.
Questions? Comments? Suggestions?
We're always looking for new and better ways to improve our wiki! Please don't hesitate to contact an admin with any questions, comments, or suggestions.
Also, if you have an idea for one of our polls, featured articles, featured characters, or featured videos, please let us know!
Active admins: Ylnani • Sparrowhawk8 • Lantefan2012 • LaGerze • MKMiner • Nk3play2 • Lovealways5671
Other American daily soap opera wikis