Home
Talk

5
531pages on
this wiki
Welcome to the General Hospital Wiki!
The wiki about General Hospital that anyone can edit
Click on a character to go to their profile!
The prescription for the residents of Port Charles, New York is the love of power—and the power of love. As their daily lives unfold amidst a backdrop of murder, mob wars and mansions, the towering face of General Hospital is a constant. It's the town's common arena, and links the Quartermaine, Spencer, Webber and Corinthos families together.

This wiki covers anything related to the longest-running American soap opera currently in production and the American Broadcasting Company's sole remaining soap opera, General Hospital, and its related spinoffs: The Young Marrieds, Port Charles and General Hospital: Night Shift.

There are currently 15,635 pages and 531 articles on this wiki since February 2009.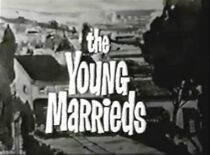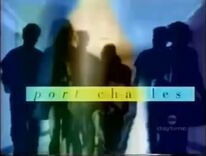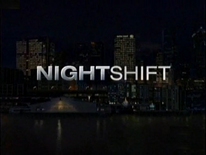 Caution: some pages may contain spoilers!
Latest General Hospital news
Show details

Weekly sneak peek from ABC.com
Week of March 10, 2014

Caution: Spoilers
*Lives are on the line and secrets are revealed.
*Felix discovers that Lucas is Carly's brother.
*A.J. wakes up! What will he reveal?
*Will Elizabeth accept Nikolas' invitation to his engagement party?
*Lulu has a telling dream about Ben.
*Ava takes drastic measures to cover her tracks.
*Luke shows another side of himself to Kiki.
Weekly ratings from Soap Opera Network
Week of February 24, 2014
(differences from previous week/from previous year are in parentheses)

Total viewers


1. Y&R 4,839,000 (-387,000/+225,000)
2. B&B 3,585,000 (-212,000/+27,000)
3. GH 2,877,000 (-162,000/+112,000)
4. DAYS 2,686,000 (-150,000/+169,000)


Women viewers 18-49


1. Y&R 773,000 (-86,000/-124,000)
2. GH 687,000 (-37,000/+15,000)
3. DAYS 640,000 (-8,000/+93,000)
4. B&B 626,000 (-26,000/-124,000)


Women viewers 18-34


1. GH 227,000 (-13,000/+8,000)
2. Y&R 209,000 (+5,000/-15,000)
3. DAYS 190,000 (+1,000/+22,000)
4. B&B 167,000 (-15,000/-8,000)

Featured articles
Patrick-Robin-Sabrina Love Triangle
Robin Scorpio
returned to town in 2005, she was determined to save the life of her friend and former lover,
Jason Morgan
. After her drug therapy failed to save him, she went looking for a surgeon to operate.
Noah Drake
lead her to his son
Patrick
, who managed to save Jason's life. When Patrick stayed in
Port Charles
to work at
General Hospital
, the two argued constantly. Eventually, they started dating and got closer after Patrick had an HIV scare. Even after Patrick tested negative, the couple grew closer, but eventually broke up when Robin wanted to start a family. After the funeral of
Georgie Jones
, they had a one night stand that led to Robin getting pregnant. She had originally planned to raise the baby alone, but when Patrick found out that it was his baby and fought his way back into Robin's life, eventually proposing over the loud speaker at General Hospital. Their first attempt to marry was interrupted by the birth of their daughter,
Emma Scorpio-Drake
. They eventually married on December 26, 2008. Their marriage started out rocky with Robin suffering from post-partum depression and Patrick's ex-girlfriend
Lisa Niles
arriving in town and attempting to break them up.
Patrick and Robin
got through their difficulties, but the effects of Lisa's terror continued when it was realized that Robin's HIV meds had stopped working due to Lisa tampering with them. Robin originally planned to go into hiding to avoid her family having to watch her die, but she didn't have to when a doctor in Seattle found a drug protocol that worked. The happiness was short-lived however. Robin then "
died
" in a lab explosion.
Sabrina Santiago
came to General Hospital as a student nurse and had an immediate crush on Dr. Patrick Drake. She decided to not act on her crush, however, when
Epiphany Johnson
told her that his wife had recently died. New doctor
Britt Westbourne
, however, did not wait and immediately asked Patrick out. Sabrina began babysitting Emma during their dates, and the two bonded. Emma told Sabrina about the
Nurses' Ball
and how important it was to her mom. Sabrina decided to try to revive the ball, and Patrick agreed. They worked with
Felix
, Britt,
Elizabeth
, and
Lucy Coe
to bring it back. Eventually, Patrick realized that he didn't want to be with a woman that Emma doesn't like and left Britt. At the Nurse's ball Patrick realized that Sabrina was the woman that he wanted to be with. Their happiness, however, was short-lived because Britt announced that she was pregnant with Patrick's
baby
. They got through this, and Patrick was very upset when he found out that the baby was in fact not his. When Sabrina's ex-boyfriend
Carlos Rivera
came to town wanting her back, her relationship with Patrick grew, and Patrick proposed to Sabrina. They said their vows at the wedding ceremony, but before they were pronounced man and wife, Emma saw Robin and the wedding came to a halt. Two women, two histories! Will Patrick go back to his first love, or stay with his new love? Watch
GH
to find out!
Featured character
Lucas Jones
is the adopted son of
Bobbie Spencer
and the late
Tony Jones
, and the biological son of
Julian Jerome
and the late Cheryl Stansbury. Bobbie adopted him at birth, not knowing he had been kidnapped from his birth mother, who thought he had died at birth. When the truth came out, Bobbie lost custody of Lucas to Cheryl, who left town with him. Cheryl died in a car wreck when Lucas was only a couple years old, and Cheryl's sister
Tiffany
and her husband
Sean Donely
took custody of him until Cheryl's will revealed that she had actually named Bobbie and Tony as Lucas' guardians. Lucas has had his fair share of troubles in life. He was diagnosed with Type I Diabetes as a child, he was kept from Tony for a period of time after Tony was arrested for kidnapping
Michael Corinthos
, he was caught in a burning building and saved by
Jerry Jacks
, he almost died when
Helena Cassadine
brainwashed his adoptive cousin
Lucky Spencer
into poisoning him, he came out as gay and was subjected to beatings because of it, and his adoptive father Tony died from encephalitis. Lucas has been living in Seattle for the last several years; but now his biological father, Julian, is back from the dead and starting a mob war in
Port Charles
. Julian, who has just found out he has a daughter,
Sam Morgan
, does not know he has a son. Lucas, however, will be returning to Port Charles very soon. How will Lucas take the news that his biological father is alive? How will Julian take the news that he has a son, and how will he react to finding out his son is gay? Will Lucas factor in to the mob war at all? Will the two be able to bond, and how will Lucas get along with his new-found sister Sam? Watch
GH
and find out!
Featured poll
Which coming or going are/were you most excited about so far in 2014?
Like voting in polls? For previous polls, see the archives. Check out our Polling center too!
Featured video poll
This video is about the Spencer-Emma-Cameron triangle. The video was made by x1bittersweetbabex.

To see past Featured Videos, click here.
Official GH sites
Helping out
Contribute
Before adding to this wiki, we kindly ask that you remind yourself of basic editing and wiki etiquette at our rules page first. Thank you!

To write a new article, just enter the article title in the box below. Caution: Search for the article first, to make sure it hasn't already been created.
Not sure where to start?
The top navigation will help you move about the Wiki and locate pages. Included are the 9 most recently shown contract and recurring characters, and the 9 most recently departed former characters.
If you are new to wikis, check out these tutorials.
Adding content
Every wiki has two lists of articles that need help called "Stubs" and "Wanted Articles". This wiki also has a list of articles that need images. For more pages that need help, see this page. Don't be shy, get in there.
Uploading images is another really easy way to help out - see the Special:Upload page!
You can find a list of useful templates here.
Check out Tasks for a list of jobs that need doing on the wiki.
Questions? Comments? Suggestions?
We're always looking for new and better ways to improve our wiki! Please don't hesitate to contact an admin with any questions, comments, or suggestions.
Also, if you have an idea for one of our polls, featured articles, featured characters, or featured videos, please let us know!
Active admins: Ylnani, MKMiner, Lovealways5671.
Other American daily soap opera wikis