Jason and Sam Morgan
Comments

58
519pages on
this wiki
Jason and Sam Morgan
Steve Burton and Kelly Monaco as

Jason and Sam Morgan

General Hospital
Couple nickname
Jasam
Marriage(s)
September 22, 2011
Marriage end
October 22, 2012
Status
Dissolved by his death
Profile
Married by
Robert Yi
Age at wedding or meeting
Jason (37)
Sam (31)
Gender
Male, Female
Couple residence

122 Harbor View Dr, PH 2


Port Charles, New York
Jason Morgan and Sam Morgan are fictional characters and a popular fictional supercouple from the ABC daytime soap opera General Hospital. Jason is portrayed by Steve Burton and Sam is portrayed by Kelly Monaco. They have been involved on and off since 2004. Amidst turmoil, separation and heartache, this couple continues to have a strong bond and always manage to find their way back to one another. The couple was an instant success when they began their romance back in 2004 and have maintained their popularity throughout the years. Over the years, certain sources, both critics and fans alike, have deemed them a supercouple, a power-couple and a fan favorite couple. [1][2] In 2009, the couple was named one of the best soap opera couples of the decade.[3]
Sam is the daughter of headstrong attorney Alexis Davis and crime lord/media mogul Julian Jerome. She is a member of the aristocratic Cassadine family and the Jerome crime family. Jason is the son of the late Dr. Alan Quartermaine and Dr. Monica Quartermaine and a member of the prestigious Quartermaine family. They share a son named, Danny, who was born in June of 2012.
Casting and original music
Edit
The role of Samantha McCall was orginated by Daytime Emmy nominated actress Kelly Monaco on October 1, 2003. Monaco has portrayed the feisty and daring Sam McCall for eight years on General Hospital. In 2006, Monaco was nominated for a Daytime Emmy in the Outstanding Lead Actress category for her portrayal of Sam.
The role of Jason Morgan has been played by Daytime Emmy award winning actor Steve Burton since 1991. Burton made his debut on December 19, 1991 and has been portraying Jason on General Hospital for twenty years. After leaving the show in 2000 to pursue other interests, Burton returned to General Hospital full time in May 2002. In 1998, Burton won a Daytime Emmy Award in the category of Outstanding Supporting Actor for his portrayal of Jason.
The couple's official song is "Just You and Me" written by musicians Rie Sinclair and Bob Harty and performed by Jayson Belt. In 2009, after guest starring on General Hospital, American Idol contestant and tenth place finalist Chikezie Eze, covered the couple's theme song on his YouTube account. [4] Also in 2009, a new instrumental version of "Just You and Me" was composed for the couple's reunion. "Just You and Me" was played for the couple when they finally wed in September of 2011, but the couple shared their first dance as newlyweds to Ray LaMontagne's "Hold You In My Arms."
Storylines
Edit
2003: The Beginning
Edit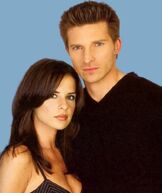 Jason Morgan first met Samantha McCall in the PCPD interrogation room. They both had been arrested for aiding and abetting Sonny Corinthos and Scott Baldwin stuck them in the room together in an attempt to pit them against one another. But Sam and Jason turned the tables on Scott when Sam refused to testify against Jason and Sonny and to show his gratitude; Jason offered to cover all of Sam's legal expenses. Sam later became involved with Sonny and in an attempt to protect Sonny's family with Carly Corinthos he offered Sam a million dollars to leave town. Insulted, Sam refused the offer and decided to stay in town with Sonny, who she continued to have a relationship with. During her relationship with Sonny, Sam witnessed someone putting a bomb in Sonny's car. As a result of what she saw, she was stabbed and Jason was assigned to protect her until they could find the bomber and her attacker. During their time together, Jason and Sam fought a lot and did not get along at all, at first. Sam believed that Jason disapproved of her, and Jason wanted Sonny and Carly back together, so he continually pushed for Sam to end her relationship with Sonny. This conflict caused a great amount of tension between them.
2004: Pregnancy and tragedy
Edit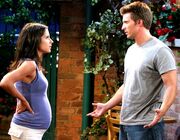 In early 2004, Sam found out that she was pregnant with Sonny's child. Sam was scared and wasn't sure if she wanted to be a mother, or if she even wanted to tell Sonny. Jason found out about the pregnancy and began pressuring her to tell Sonny. Sonny reunited with Carly and Sam decided to have an abortion, but realized that she couldn't go through with it, just as Jason ran in the clinic to stop her. Sam finally told Sonny that she was pregnant, but the baby also could have been Jasper Jacks', a man whom she had a relationship with before Sonny. Jax and Sonny began arguing over the baby, but Sam decided to give the baby up for adoption and ran away to a convent in South America. Jason followed her and eventually convinced her to return home. Jason offered to let her stay at his place to avoid the fighting and Sam agreed.
Jason offered to marry Sam and pretend to be the father of her baby in order to protect his nephew Michael Corinthos and Sonny and Carly's marriage. He switched Sam's paternity test without her knowledge and everyone thought that he was the father of her child, except for himself, Sam and Sonny who all knew the truth. Over time, Jason and Sam began to bond, trust, and care for each other. They continued to grow friendlier as Jason protected her from her abusive ex-boyfriend Nico Dane and helped give her mentally handicapped brother Danny McCall a better life at a specialized school in Hawaii. When Jason's grandmother Lila Quartermaine died in the summer of 2004, Sam and Jason decided to name her baby, Lila Morgan in honor of Jason's grandmother. Sadly in November of 2004, Sam's daughter, Lila McCall was stillborn. Jason grieved with her and helped her make the choice of donating her child's stem cells to save the life of Sonny's other daughter Kristina Corinthos-Davis, who had leukemia. By supporting each other through this tragedy, Jason and Sam slowly began to grow even closer as their bond grew stronger.
2005: New love and adventure
Edit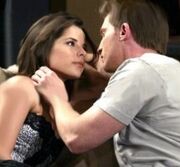 Jason and Sam realized they had strong feelings for each other, but Jason did not want to start a relationship with her for fear of her safety. Jason and Sam reconnected after Sam helped a young woman, named Bridget give birth to her baby. Jason and Sam became happily engaged and planned to adopt their foster daughter, whom Jason named Hope Morgan. Bridget's grandmother later came into town to take Hope, and this put a strain on Sam and Jason's relationship because Jason believed that if Hope had family that was willing and able to care for her, then she should be with her family. This conflict caused Sam to leave Jason for a few weeks, but eventually they slowly worked through their problems and reconnected.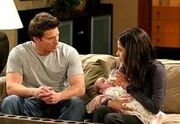 However, while they were apart, Sam broke into Sonny's house, stole $100,000, and tried to buy a baby off the black market. In her grief over losing Hope, Sam wanted to give Jason a baby that no one could ever take away from them. Her plan failed when the lady that she gave Sonny's money to, conned her and skipped town. Sam then found herself in even deeper trouble, when she was arrested for kidnapping Kristina, who had recently gone missing.
Michael Corinthos
and
Morgan Corinthos
also later went missing. Jason was the only person who believed that Sam was innocent and the two of them worked together to discover that
A.J. Quartermaine
and
Faith Rosco
were the real kidnappers of the Corinthos children. They tracked down the children and were able to bring Morgan and Kristina home safe, but Michael was presumed dead. Jason however refused to believe he was dead and with the help and support of Sam, they were able to track Michael down and bring him home safe and alive. Michael had been brainwashed and Sam along with Micheal's aunt,
Emily Bowen-Quartermaine
were very instrumental in helping him get therapy and deal with the trauma of his ordeal.
When things cooled down, Jason and Sam went on a romantic vacation on Sonny's yacht, but they were kidnapped by phony police. They were taken to a private island and met a woman named Allegra Montenegro who wanted Sam's help. They also met her daughter Alicia Montenegro who looked identical to Sam and was being held captive in the basement of her home. Allegra needed Sam to impersonate her daughter Alicia, and marry her rich fiancé named Andrew Olsen in order to keep the rich lifestyle that the Montenegro's were accustomed to. Sam reluctantly agreed to her plan in order to save Jason and herself. Jason and Sam eventually escaped after Andrew was killed but Allegra kidnapped them again and Sam was arrested as Alicia for Andrew's murder. Allegra helped Jason break Sam out of jail, get the real Alicia arrested, and got them both off of the island.
In the fall of 2005, Jason began to suffer from life threatening headaches, seizures and amnesia. He quit working for Sonny and got a job on the docks. He also quickly fell back in love with Sam, even though he had no memory of their life together. Jason's condition was fatal, but he refused treatment. Jason and Sam decided to move to Hawaii because he wanted to start fresh and wanted nothing to do with his old mob life. During this time, Manny Ruiz became a serious threat. He tried to kill Jason and repeatedly tried to kidnap and rape Sam. Sam, determined to save Jason's life, learned that Robin Scorpio had developed an experimental treatment for the disorder Jason had. Sam and Robin met in New York City and Robin agreed to help Jason. They were both on a train on their way back to Port Charles when Manny caused a train collision and both became trapped. Jason suffered from another seizure but escaped the hospital in order to save the people he loved. Jason stayed behind in the tunnel to find Carly, and defuse the bombs Manny had set to explode. He was believed to be dead but eventually found an escape tunnel. When word got out that he had survived, he was joyously reunited with Sam, and proposed to her again, admitting that he had been carrying her engagement ring with him the whole time that he was trapped in the tunnel. After the train crash, he agreed to allow Robin to become his doctor and Robin treated Jason with her experimental drug treatment. Robin's treatment managed to help Jason regain his memory but did not cure his disorder. Jason and Sam moved back to Hawaii to live out the last days of his life because he initially did not want the surgery, but he decided to have the surgery to stay with Sam. Robin tracked down renowned surgeon Patrick Drake and got him to operate on Jason. Jason's surgery was successful and Jason credited Sam for saving his life by convincing him to have the surgery.
2006: New mother, separation, and betrayal
Edit
In 2006, the encephalitis virus invaded Port Charles and Sam became deathly sick. Jason and Carly teamed up to investigate the illness. They rescued a kidnapped Lucky Spencer and found the antidote in the fictional Maarkam Islands. They returned to Port Charles with the antidote. Unfortunately, they were not in time to save Courtney Matthews or Sam's brother Danny. Danny told Sam before he died that their parents had picked her especially for him. Suspicious of this statement, Sam had a DNA test which confirmed that Danny and Sam were not biologically related. Sam was convinced she was adopted and Jason helped her investigate the truth about her past. Jason and Sam were stunned to learn that Alexis Davis was Sam's biological mother. Jason remained supportive of Sam, but both of them decided it would be best for them to keep Alexis in the dark.
Although Sam wanted to have children, she was shot by Manny Ruiz resulting in her inability to become pregnant again. Alexis was told that she was Sam's mother and convinced Jason to break up with Sam for her own safety even though they were still very much in love. After months of trying to win him back and not succeeding, in her grief Sam slept with Ric Lansing who is one of Jason's biggest enemies and was at the time her mother's husband. After seeing Sam and Ric together, Jason was tormented and went back to the penthouse to drown his sorrows in alcohol. Elizabeth Webber showed up during a blackout needing a shoulder to cry on after seeing her husband with another woman. Jason and Elizabeth slept together, which resulted in a pregnancy, but Elizabeth initially said that her husband Lucky Spencer and not Jason, was the father of her child. Jason and Sam reconnected in late 2006 after having many emotional fights where they worked through their problems. Ric in an attempt to get revenge on Sam and Jason, framed Sam for murder and had her arrested. Sam broke out of jail and she and Jason went on the run to find the evidence they needed to clear her name. They tracked down Lorenzo Alcazar's computer hacker Damian Spinelli who had fabricated the evidence against her and had the ability to clear her name. Sam was eventually cleared when Spinelli explained how he fabricated the evidence against her and Jason and Sam were free to continue on with their lives together and in the clear.
2007: Falling apart
Edit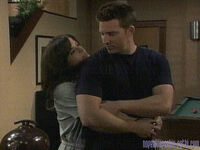 Sam and Jason decided that they wanted a family and began trying to conceive. When Sam didn't get pregnant quickly she went for a check-up and was told that she could never have kids and Sam was devastated. Jerry Jacks took the Metro Court Hotel hostage and Jason helped Sam escape to warn the police that the lobby was wired to explode. While stuck in an elevator, Elizabeth admitted the truth to Jason and told him that he was the father of her baby. Jason wanted to tell Sam the truth, but Elizabeth wanted to keep it a secret and pass the baby off as her husband's. Jason agreed to keep the secret and not tell Sam, allowing Elizabeth to pass the child off as Lucky's. Sam was seen as a hero for her actions during the hostage crisis and was given a new job as the host of a television show called Everyday Heroes. But the show turned out to be a set up by a woman named Amelia Joffee who wanted revenge on Sam because years ago Sam killed her father Bill Monroe in self-defense. Sam's new job and the secret Jason was keeping caused them to drift further apart and Amelia's manipulations caused them to spend less time together.
When Sam was out of town, Elizabeth gave birth to a son, whom she named Jake Spencer. Sam returned and went to congratulate Elizabeth and was shocked and devastated when she overheard Elizabeth mention that Jason was Jake's real father. Sam tried to get Jason to tell her the truth but his guilt caused him to pull away every time Sam tried to get him to tell. Their relationship suffered from the weight of the lies, secrets, guilt and the manipulations of outside parties. Jason was arrested for the murder of Lorenzo Alcazar and soon his son Jake was kidnapped. At this point Jason and Sam's relationship began rapidly deteriorating. Sam saw the kidnapping and did nothing to stop it, and Jason found out when he rescued the baby. When Amelia told Sam that Jason knew the truth, Sam asked Spinelli to help her get into the prison to see him. At the prison they had a heated fight, laid all their cards out on the table and Sam broke up with Jason. Sam and Jason were no longer on speaking terms, having already done too much damage to one another and Sam in true Cassadine fashion, started to spiral out of control. She hired Elizabeth's husband Lucky as her bodyguard to seduce him and make Jason jealous. She slept with Lucky and later hired two crewmen from her Everyday Heroes set to scare Elizabeth and her two sons with guns in the park so that Jason would stay away from them for their own safety. Unfortunately, Sam's plan worked too well, and when Jason discovered Sam's involvement, he was furious and threatened her life if she tried anything again. Sam and Jason continued on with their separate lives and avoided one another, too hurt and angry to face each other.
2008: Reconciliation
Edit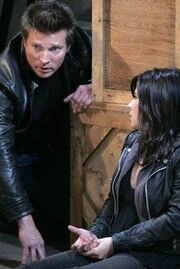 In 2008, while still living their separate lives, Jason and Sam began to soften to one another again. In early January, a man named Joe walked into General Hospital with a bomb strapped to his chest and demanded that his pregnant wife get treatment. Joe and his wife had previously been turned away from GH because they didn't have health insurance, but Joe would only accept the best for his wife and forced the doctors at the hospital to treat her. During the lockdown, Elizabeth ran into the hospital with Jake, needing to see a doctor because Jake had been in a house fire. Joe initially refused to let any of the doctors help Elizabeth and Jake, but Sam managed to convince Joe the Bomber to allow Jake treatment. Soon after, Jason arrived at GH and he and Sam fell back into their old pattern and worked together to stop Joe and get the hospital off lockdown. In April, when Jason's nephew Michael was shot and went into a coma, Sam went to comfort Jason at the hospital. She also helped him track down Ian Devlin, who was the man responsible for shooting Michael. Jason and Sam then went their separate ways for a few months, but they both maintained a mutual friend in Spinelli and this sometimes caused them to cross paths. In November of 2008, Jason and Sam crossed paths again due to their similar conflicts with Jerry Jacks and the Russian mobster Andrei Karpov. Sam was working undercover for Karpov to bring down his illegal drug ring that was making patients sick at General Hospital. Jason, who was at the time, boss of the Corinthos Organization was having territorial conflicts with Karpov. Sam was kidnapped by Jerry who wanted to use her for his get away, but she was rescued by Jason. After the Russian's burned down Sonny's coffee shop, Sam offered to help Jason bring them down. Jason was hesitant but Sam insisted and started to help him anyways.
Tensions heated up even more with the Russians after Jason and Sam were involved in a shootout in one of their warehouses. With Jason and Lucky's blessing, Sam took Elizabeth and her boys to Lucky's out of town cabin for their own safety. While at the cabin, Sam and Elizabeth were involved in a shootout with a few of the Russian mobsters. Sam did her best to fend off the gunfire but at the end of the shootout they discovered that Jake had been kidnapped again, this time by the Russians. Jason and Sam tracked Jake down together and Sam risked her own life to save Jake's. Jason was very thankful to Sam for saving his son. At this point, their relationship began to thaw even more. Later after overhearing the Russians talk about eliminating Jason, Sam is cornered by them and taken. Just as they are about to kill her, she escapes but falls into a pit. She tried to get out but injured her hip and as she began to suffer from the cold she dreamt of Lucky, Alexis, and a scenario where she stopped Maureen Harper from taking Jake in the summer of 2007. Jason found Sam, who was suffering from hypothermia and rescued her from the pit. Sam apologized to Jason for letting Jake get kidnapped that summer, and continued to express her remorse and sorrow over her actions. He reassured her that it was all in the past and encouraged her to hold on as he tried his best to keep her warm. With the past now behind them, Sam and Jason started to move forward and become friendly again.
2009: Reconnection and a second chance
Edit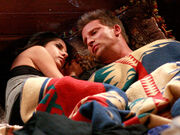 In early 2009, Sam and Jason were inside General Hospital when it went into lockdown again due to an outbreak of toxic poisonous gas contained in tiny balls. When the hospital started to burn down due to an outbreak of fire, they stayed together and stayed behind to find Spinelli who was still trapped inside the burning building. Once they found Spinelli, the three of them escaped and were the last ones out of the hospital. Spinelli later ran into trouble with the FBI. He went on the run, and Sam, Jason, and FBI agent Winifred Leeds worked together to clear him. When the situation started looking dire, Sam was able to destroy the evidence against Spinelli and clear him of the charges. Both Jason and Spinelli were very grateful for her help. Once Spinelli and Jason were free, Sam began focusing on getting her PI license and setting up her business with Spinelli who was going to be her partner. Jason helped them get established through his accountant Bernie Abrahams, who is a licensed PI and Sam later received her PI license and began working on her cases with Spinelli.
When Michael Corinthos woke up from his year long coma, Sam supported Jason and was there for him when he needed her, encouraging him and giving him advice. They began reconnecting and rebuilding their friendship which was growing stronger every day. When Sam's sister Kristina Corinthos-Davis caused Sonny's latest wife Claudia Zacchara to crash her car and lose her unborn child, Kristina and her half brother Michael ran away to Mexico. Sam and Jason tracked the siblings but a resurfaced Jerry Jacks managed to capture Sam, luring Jason into a trap. During the ensuing shootout, Jason is pinned beneath a pile of rubble and Jerry shot him twice and left him for dead. Sam escapes and returns just in time to rescue Jason and she takes care of him and hides him, while he is injured and near death. Sam helps him heal and for a while, Jason starts hallucinating that he is in Hawaii with Sam. Jason and Sam grow closer as Sam nurses him back to health and at the end of the ordeal, they end up making love. Shortly after they decide not to talk about it. They find the teens and return back to Port Charles. After they return, Jason and Sam remain drawn to each other, continue sleeping together and soon admit they have feelings for one another.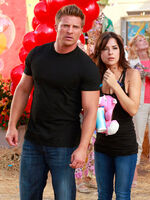 Sam and Jason begin to date and attend a carnival together, during which Jason sees Jake with his family at the Merry-go-Round. While Lucky and Elizabeth are distracted, Jake runs off. The carnival takes a chaotic turn when Jason's grandfather Edward Quartermaine has a drug-induced heart attack and passes out behind the wheel, plunging his car down the carnival midway. Jake is injured at the carnival, but turns out fine and Jason and Sam are relieved. Jason later asks Sam to be his date for Spinelli's wedding to Maxie Jones, which they attended together. They spent the evening together and Jason asked Sam to come home with him. She did and they made love again. Later that night they discussed their fear of discussing the past but Jason assured Sam that things will be better than okay between them. Sam and Jason continue to try and find evidence that Claudia is responsible for Michael's shooting. They soon find the proof they need to bring Claudia down and when Jason brings the evidence to Sonny, Claudia is brought down in front of Port Charles by Sonny for getting Michael shot. She kidnaps Carly, who is pregnant and goes into labor just as Claudia escapes. Jason and Sam go looking for them, but Michael finds them first and kills Claudia. Sam takes Carly and her newborn baby Josslyn Jacks to the hospital, while Jason helps Michael deal with killing Claudia. Sam and Jason continue to grow closer in their relationship and admit that they are in love with each other right before Christmas time. On New Years Eve, they set up a date to spend time together, but Sam is taken by a crazed artist named Franco, who is obsessed with and stalking Jason.
2010: Renewed love and strength
Edit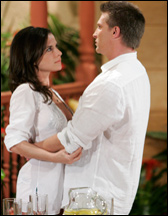 Carly Corinthos and Lulu Spencer are also taken by the mad artist Franco. Jason rescues Carly and finally gets Franco to admit where he has Sam and Lulu. Jason goes to save Sam and calls Dante Falconeri to save Lulu. Sam was never in actual danger, as Franco was only toying with Jason, but Jason later feels bad when it is believed that the only bomb Franco set killed Lulu and Dante. He later reassures Sam that he does not regret coming after her first and thankfully Lulu and Dante survived the explosion. Jason was supportive of Sam and helped her deal with her own emotional pain over her past abusive relationship, when it was discovered that her sister Kristina was being abused by her boyfriend Keifer Bauer. Later when Keifer was killed in a hit and run, Jason helped Sam deal with the fact that her mother Alexis Davis had been the one to run him down. With Jason as her anchor, Sam was there for her sisters and mother, counseling and reassuring them throughout the ordeal.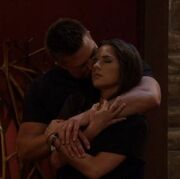 Due to semi-doctored evidence Sonny was accused and put on trial for the murder Claudia. In an attempt to protect his father, Michael confessed to the murder and was sentenced to 5 years in prison. Jason made a deal with prosecutor Claire Walsh and had himself sent to prison to protect Michael. While upset at first Sam came to understand his decision and supported him protecting Michael. Before Jason turns himself in, they go away together and spend a few days at a cabin. When Jason finally went in to prison, Sam remained supportive and visited him regularly. Dante and Claire soon got Michael released, but Jason had to stay behind and was finally released as bait to catch Franco. The hunt for Franco ensues and Franco shows up at Jason's penthouse to taunt Sam when she was there alone. Jason and Dante track Franco to California to stop him and once he is presumed dead, Jason is sent back to prison. However due to a loophole in his plea bargain, he is permanently released from prison and free to resume his life with Sam.
In late 2010, Sonny's old flame Brenda Barrett returned to Port Charles on the run from the Balkan, an international crime lord whose son was murdered by Brenda. Jason was appointed her bodyguard and she moved into the Penthouse with him. This left Jason and Sam with very little time to spend together. Jason asked Sam numerous times to move in with him, but she declined not wanting to move into his already crowded penthouse. Determined to get Brenda out of the penthouse quickly, Sam and Jason with the help of Lucky Spencer began searching for the real identity of the Balkan so that they could stop him and then Brenda would be safe. Searching for the Balkan was stressful, but with the help of Sam's youngest sister Molly Lansing, Sam and Jason were still able to make time for each other and spend time together. At the end of the year, Sam and Jason spent Christmas with Molly and Michael.
2011: Engagement and Marriage
Edit
In early 2011, Sam learns from Dr. Kelly Lee that she could become pregnant with the assistance of an experimental procedure called "fertility reconstruction". Sam returns to the hospital to talk to Dr. Lee about the procedure more. Jason later finds the pamphlet about the procedure and they discuss having children and what a family would mean for their lives. They ultimately came to the mutual agreement that their lives were too dangerous and hectic for them to have children. Jason and Sam later discover that the Balkan is really Brenda' lawyer Theo Hoffman and they move to apprehend him. Jason is caught in an ambush and on the way to Sonny and Brenda's wedding, Sam disappears. After Sonny and Brenda's wedding reception, their limo explodes after Brenda gets in and everyone thinks she is dead. However, when the authorities managed to get through the wreckage, everybody was shocked to discover Sam in the limo, with no sign of Brenda, and Jason was devastated to see Sam's body on the gurney. Due to their resemblance, Theo's henchmen had swapped Sam for Brenda and blown up the limo as a distraction. The bomb-proofing in the limo saved Sam and she survived with only a concussion. But, when she regained consciousness with Jason at her side, they discovered that she had lost her hearing. Jason was supportive and loving to Sam even using some of the sign language that they learned from Molly to communicate with her. When the tests returned they confirmed that her hearing loss was temporary. Sam regained her hearing and Jason took her home from the hospital a few days later.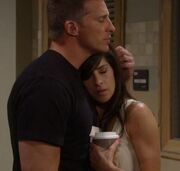 In late March, Jason's son Jake Spencer is hit by a car and severely injured. Sam is one of several people who were on the road at the time of the accident. When Jake dies on the operating table, Sam teams up with Dante Falconeri to discover who is responsible, motivated by guilt over what she had done to Elizabeth and Jake back in 2007. Sam helped Jason cope with the death of his son in the same way that Jason helped her cope with the death of her daughter. Jason leaned on Sam for emotional support to help him through this tragedy.
Later, Sam and Jason revisit the idea of the fertility reconstruction procedure and Sam decides she wants to go through with it. She meets with Dr. Lee about the procedure, and discovers not only is she an excellent candidate for the procedure, but if it is successful, she could get pregnant and carry a baby safely to term. Sam went in to have the procedure and it was completed without any complications. Sam later learns the surgery was a success and when she is fully healed, she will be able to carry a baby safely to term. This prompts Sam and Jason to revisit the idea of having children again and this time they both agree that they would love to have a child together. In mid-June, Sam suffers from stomach cramps while on a stakeout with Spinelli, who takes her to the hospital. Just as Sam is set up in a room, Lisa Niles, a crazy doctor, starts a shootout, and causes the hospital to go on lock down. Jason was on the phone with Sam when the hospital went on lock down and rushed to General Hospital to save both Sam and Spinelli.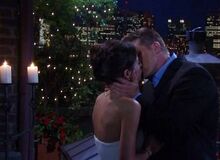 Later on, when the lock down is lifted and Lisa is stopped, Robin arrives with Sam's test results and they find out that she isn't pregnant. Sam is a bit disappointed, but handles the news well. Sam later asks Jason how he would have felt if she did turn out pregnant, and Jason tells her that he would be happy if she was pregnant. Jason and Sam then begin to discuss marriage. Jason recognizes that Sam still has some fears, but nevertheless expresses his desire for them to take the next step in their relationship. After discussing marriage further and counseling Sam's little sister Molly on love, Jason decides that he wants to propose to Sam. He asks Sam to dinner and once she agrees, he calls over her close friend Maxie for assistance. When Maxie arrives, she helps Jason select an engagement ring for Sam and set up a romantic roof top dinner for his proposal. On July 21, 2011 they finally got engaged. Jason proposed during their romantic dinner and Sam happily accepted his proposal. A few days after the engagement, Jason is critically injured in an accident with another brain injury. Sam sat vigil by his bedside while he was unconscious and leaned on Monica and Edward Quartermaine for support. Robin discovered that a piece of AJ's dashboard from the original accident was lodged in Jason's frontal lobe and they had to remove it. After talking with Sam, Jason decides to have the surgery to remove the inorganic matter. While Jason is in surgery, Sam dreams about how her life could have been different with Jason. Sam sat by his bedside praying for him to wake up, but also fearing that he wouldn't know who she was when he awoke. Everyone was overjoyed when Jason woke up and still maintained all the memories of his life as Jason Morgan.

With Jason on the road to recovery, Sam and Jason turned their attention back to planning their upcoming nuptials. However one disaster comes after another, as all of Maxie's wedding plans go wrong. The wedding planning begins to overwhelm Sam ,and Jason takes her on a bike ride to calm her nerves. They end up in a Chinese restaurant in the city's Asian Quarter and learn that the owner is also an ordained minister. On September 22, 2011, Sam and Jason get privately married in a garden on the restaurant's property. Earlier in the day, Edward had given Jason his grandmother Lila's ring to give to Sam, and Monica had given Sam her late husband Alan's ring to give to Jason. Jason and Sam exchanged these rings as they wed in a small and intimate ceremony performed by Robert Yi. The wedding ceremony held some traditional Chinese symbolism and wedding rituals as their union was described as the joining of the Dragon and the Phoenix. After Sam and Jason wed privately, they went to their actual wedding ceremony and informed all of their friends and family that they were already married. At first shocked that they decided to elope, everyone soon came around and were very happy and excited for them. When Maxie's catering plans fall through, Jason & Sam have the reception at the restaurant where they got married.
Honeymoon and Sam's "rape"
Edit
After the reception, Jason and Sam left for their honeymoon. Jason first took Sam to a cabin that he had built for her in the woods. He built their cabin in the same place that once held the boxcar that he spent so much time in after his original accident, in hopes that he and Sam would one day spend their wedding night there. After spending a romantic night at the cabin, Jason and Sam left for Hawaii. However they were unaware that Franco had followed them to the island and was watching their every move. Back in Port Charles, Carly received a gift postmarked from Hawaii that was sent for Josslyn. At first she was happy thinking that Jason sent Josslyn a present, but joy soon turned to horror when she discovered the gift was from Franco. Terrified that Franco was in Hawaii and might go after Jason, she takes Josslyn and tags along with her new guard Shawn to Hawaii, effectively crashing the honeymoon.
Jason and Sam are not pleased to find Carly in Hawaii, but when she explains the Franco situation, Jason and Shawn go to search their surroundings for traces of Franco, leaving Sam and Carly in the bungalow to clash. After finding no traces of Franco on the island, he is later apparently spotted in Toronto and Shawn and Carly make plans to leave the island the next day. Still afraid that it was all a ruse, Carly tries to get Jason and Sam to return to Port Charles with them, but Sam and Jason decide to stay on the island and finish enjoying their honeymoon. Shawn and Carly leave, and Jason and Sam go back to enjoying their honeymoon. On the last day of their honeymoon, Franco strikes. A friendly game between Jason and Sam caused them to separate & arrive back at the bungalow at separate times, and Franco used this to his advantage. He drugged them and locked Jason in a room with a single TV. He then went after Sam and made Jason watch while he took an unconscious Sam from the shower and laid her on the bed. Franco then taunted Jason and covered up the camera, leading a furious Jason to believe that Franco had raped Sam. Eventually Franco lets Jason out of the room and he races back to the bungalow to find Sam still unconscious. When she awakes, Jason has to break the devastating news of Franco's attack to Sam and once the realization of the attack hits Sam, she breaks down in Jason's arms. When Sam and Jason arrived back in Port Charles, they began trying to move past Franco's attack and cope. Sam fought with feelings of disgust and anger, while Jason began experiencing outbursts of violent rage over what Franco did to Sam. In the aftermath of the attack, Jason and Sam started to drift apart, but slowly reconnected again and vowed not to let what Franco did tear them apart.
2012: Birth of Daniel and baby switch
Edit
On December 30, 2011, Sam got a call from Jason telling her that he had been in another accident and she rushed to the hospital. Jason had been coming home on his motorcycle to spend New Years Eve with Sam, when Michael walked out into the middle of the road and Jason had to ditch his bike to avoid hitting him. But Jason and Michael came out from the accident unscathed. On January 6, 2012, Sam takes a pregnancy test that comes back positive. Right after, she gets a call from Patrick, telling her that Jason collapsed at the hospital. She goes to the hospital to check on Jason and talks with Monica while she waits on Patrick to finish examining Jason. After Jason comes out of the exam and they consult with Robin and Patrick, Sam tries to tell Jason that she's pregnant, but he asks her to wait so that he can tie up some loose ends and then give her his undivided attention. Sam goes home and Jason orders Spinelli to get on his network and find Franco. Spinelli is successful and Jason sets out to confront Franco. Jason finds Franco in his studio, kills him and then sets the studio on fire. When he returns home, Sam is relieved to see him and blurts out that she is pregnant. Jason is stunned, and he and Sam begin to discuss how to handle the situation. On January 23, they decided to have a paternity test to determine who the baby's father is, and on February 6, it was confirmed that Jason is the baby's father.
Jason later collapsed due to the swelling in his brain. Sam returned home from spending time with her family and found him unconscious on the floor. After he woke up she convinced him to go to the hospital for her and their unborn child. When Jason's test results returned, Patrick informed them that Jason had cerebral edema and his condition was inoperable. Robin then began working on a drug protocol to save Jason's life. During his time in the hospital, Sam and Jason watch a DVD sent to them from Franco. On the DVD is a home video of a baby, who they believe is Jason. When Robin was close to finding a formula that may save Jason, Robin was tragically killed in a chemical lab explosion. Sam witnessed Patrick breakdown over Robin's death and struggled with how to break the news about Robin to Jason.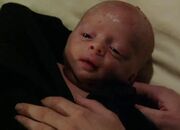 After Jason recovered from the surgery, Sam decided to find answers about Franco's DVD. She finds out that Franco was Jason's fraternal twin brother who had been sold on the black market. Knowing this, she takes another paternity test, using both brother's DNA. She obtains Franco's DNA from a ex-FBI agent, John McBain, whom she befriended. On April 17th, she found out while standing next to John McBain that Franco was the father of her baby. Later when she tells Jason, the two begin to agrue about the baby and John. Sam then moved out of the penthouse and into a motel to give them some time apart to think things over. Jason and Sam tried to reconnect during this period of separation but every time they got close, something got in the way. On June 1, a baby boy was born to Sam during a torrential rain storm with the help of John in a motel room. On June 4, the baby was switched with Tea Delgado's baby, Victor Lord III. Tea's baby had died, so everyone but Heather Webber and Todd Manning believed that Sam's baby was dead. Sam told Jason that she had wanted to name the baby Jason Morgan, Jr. On June 8, it was revealed that Jason is the baby's true father. It was also shown that Heather changed the paternity results back in April to make Sam and Jason's lives miserable and further her vendetta against them. Sam is devastated by her baby's loss, and is furious when she finds out that John was beat up by thugs sent by Jason, causing him to not be able to take her and the baby to the hospital. She pushes Jason away, and moves in with her Alexis and her sisters. Jason tries to fix things with Sam, coming to the memorial service for her son to try to convince her to come home with him. Sam's not hearing any of it, though, and leaves.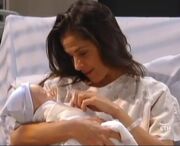 Sam and Spinelli begin investigating Heather after Olivia Falconeri becomes suspicious of her, and she is mysteriously hired by Todd Manning to work for his paper when she has no experience. Sam gets a job as Todd's assistant in order to find out what the two are hiding, and becomes convinced it has something to do with her baby. Meanwhile, she and John McBain become close, and end up kissing on July 4th. Jason sees them and is upset, realizing their marriage is over. He ends up running into Elizabeth, and ends up kissing her, but pulls away, regretful. The next day, Sam overhears they kissed when Elizabeth's brother, Steve, confronts Jason about it. When Sam confronts Jason, he reveals that he saw her and John kissing, and as a result, took off his wedding ring. Sam told Jason that they were done and Elizabeth was welcome to him.
When Jason finds out Sam is working for Todd, he realizes that she is actually investigating him, and approaches her as to why. When she tells him that it's about her baby, Jason offers to help her out while she tries to break into Todd's safe. Todd comes in before Sam can open it, but Jason and Sam are able to be amiable to each other afterwards, showing their relationship isn't completely distant. Jason and Sam start drifting apart, with Sam leaning on John and Jason leaning on Elizabeth. Though people try to convince them to stay together, in August of 2012, they agree to get a divorce, sharing a kiss and a fond farewell. Sam receives the divorce papers, but hesitates to sign them and then gets distracted when Alexis is infected with a serious virus (she was being protected from the things to come).
It turns out that Jerry Jacks poisoned the Port Charles water supply with a deadly toxin and demanded money from the richest people in PC in exchange for the counter agent. Jason teams up with John to bring Jerry down and cure everyone before it's too late. He also finds out that Dr. Ewen Keenan is involved with Jerry. When Ewen kidnaps Elizabeth, Jason chases them down, and ends up shooting Ewen fatally, but not before Ewen shoots him in the leg. Elizabeth brings Jason to the hospital for treatment, where Sam and John end up, as well, after she fell unconscious. Thinking they're spending the last few hours of their life in the hospital, Sam shares with Jason the fantasy she had about how things would have turned out differently if her baby hadn't died. In her dream, she decided that what Heather had to say wasn't important and walked out of Ferncliff. Sam went into labor during her baby shower, and gave birth to her son at the hospital. Afterwards, she and Jason decide to name the baby Daniel Edward, after her brother and Jason's grandfather. In her dream, they also had a daughter named Emily.
Unable to bear Sam blaming herself for her son's death, Jason asks Patrick to clarify what happened to Sam's baby for them. Patrick explains that the baby had hemophilia and undeveloped lungs, which is why he succumbed to respiratory failure. When Jason asks if the baby could've been saved if he was brought to the hospital, Patrick says that the hospital would have tried to help, but he doesn't believe the baby could've been saved. Sam and Jason deal with the revelation, coming to terms with losing the baby and moving on.
After Sam is discharged, Jason takes a look at the baby's autopsy, and realizes there's something unusual in the file. The baby has been listed with a blood type that isn't compatible with Sam or Franco, and he begins to wonder whether Sam's baby is alive. Elizabeth thinks he's looking too deeply into it, but Jason is unconvinced. He shares his suspicions with Spinelli, who has a lab tech run a tissue sample from the baby, which confirms that the hospital entered the correct blood type into the file. Jason realizes the baby that died wasn't Sam's.
Spinelli helps Jason figure out Heather was involved in the switch, as well. However, when Jason is about to leave to question her, Spinelli gets a call that Heather has escaped from the mental institution she was being held in. Jason then approaches Steve with his suspicions, saying that he's not sure where Heather got the other baby from. Steve reveals that the night of the storm, he treated Tea Delgado and her newborn son. The baby's blood type matches Sam's, and Steve mentions that he suspected the baby had beta thalessemia, a blood condition that is common in people of Mediterranean descent, and which Sam was diagnosed with during her pregnancy. Jason is sure that Tea's baby is actually Sam's.
Jason tells John about his suspicions, and John figures out Todd is involved in the switch, as well. Jason asks him to get a DNA sample from baby "Victor" to confirm what he believes. Jason has Elizabeth run the test, but is disappointed when the DNA results come back negative. However, Elizabeth later comes by and tells Jason that she switched the DNA results, and that his suspicions were correct: Tea's baby is Sam's son. When Jason asks why, Elizabeth says it's because of what Sam did to Jake, but also because she didn't want Jason and Sam get back together. She apologizes for what she did, and leaves. Jason calls John and shows him the real DNA results. John is upset because Tea is his friend, and he doesn't want to hurt her, but he also thinks Sam should get her baby back.
Jason goes over to Sam's place to tell her what he found out, but gets detracted when Kristina arrives after a harrowing ordeal. Just as Jason is about to tell Sam, John calls to let him know the baby was kidnapped by Heather, who was posing as the baby's nanny. Jason tells Steve about Sam's baby and his mother's crime, though he also says he hasn't told Sam yet because he doesn't want her to worry. Steve convinces him to tell Sam, because Jason knows that she doesn't want anyone controlling her, just like him. Jason agrees, and goes and tells Sam that her son is alive and has been kidnapped by Heather.
Jason gets a call from Spinelli that Steve was attacked by Heather, and he's at the hospital. Sam and Jason go to the hospital to see if Steve knows where Heather went. He lets them know that Heather is looking to raise the baby as her own because she thinks getting a second chance at motherhood will change her. Jason and Sam stay at the hospital when Dante gets a call that the Commissioner and John have a lead on Heather. Jason and Sam stay there, and wait for news. When Sam remarks that she doesn't even remember what her son looks like, Jason asks Dante for any photos that he has of the baby. Dante sends him the official photos the PCPD has, and Jason shows them to Sam. Sam sees her baby for the first time, and is happy that he's growing healthy and strong. Sam thinks about what Tea is going through, and is upset that she's going to find out her child died when they find Heather.
While Jason and Sam are talking, they hear a commotion. When they come to the stairwell, they find Olivia on the ground after falling down the stairs. She tells them that Heather pushed her, and she's in the hospital with the baby. Jason and Sam head to the roof, cornering Heather with their son. Heather continuously refuses to give him back, saying she's now his mother, and Jason and Sam don't want him. Jason makes a passionate plea, saying that is his son and he wants him back. When Heather goes after Sam for abandoning her baby, Sam tells Heather she has always loved him. Eventually, the police arrive and surround the hospital, trapping Heather. Heather becomes unhinged, deciding if she can't keep the baby, no one can, and jumps off the roof with the baby. Jason manages to get there in time and grabs his son out of Heather's arms before she topples off the roof. Jason hands the baby to Sam, and they are reunited with their son. In the hospital, after the baby is checked out, Sam decides to name the child Daniel Edward, after her brother and Jason's grandfather. Jason later asks Sam and Danny to come home with him to the penthouse, and Sam agrees.
Jason's death
Edit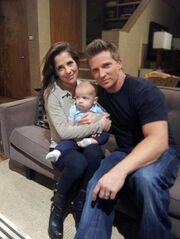 After Sam, Jason, and Danny return to the penthouse, Jason and Sam reconnect. They take a family picture, and then they notice there is a message on the answering machine. Bernie Abrahms, Sonny and Jason's accountant, had left a frantic message asking Jason to come to Pier 52 as soon as possible, that there is something he has to tell him that's a matter of life and death. Jason doesn't want to leave Sam and Danny, but Sam convinces him to go. On October 22, 2012, Jason arrives at the dock, and Bernie has been shot by Joe Scully, Jr. Jason shoots Joe in self defense when Joe tries to shoot him. Jason then goes to Bernie to check on him, and Bernie's trying to tell Jason something, when Duke Lavery appears behind him and shoots him. Duke then pushes Jason's bleeding, dying body into the harbor. Divers later go in the harbor to look for him, but after they cannot locate his body, he is presumed dead.
Sam refuses to believe Jason is dead, and tells everyone that he's going to come home to her and Danny. Todd would make sure Steve and Olivia "find" the real paternity test so Sam will know the truth. Sam finds out from Steve that Jason is Danny's biological father, and is ecstatic. Right after, she's excited when Jason comes home and she shares the paternity results with him. They share a family moment with Danny, but Jason suddenly disappears. When Sam realizes he was never there, she is heartbroken and cries, wondering where Jason could be. John finds out that "Duke" is really Cesar Faison, and manages to capture him with the help of Anna Devane and Robert Scorpio. After he helps Interpol take Faison into custody, he comes back and tells Sam that Faison confessed to shooting Jason and throwing him into the harbor, watching his body sink. Sam begins to accept that Jason is gone, and never coming back to her and Danny.
Classic quotes
Edit
Jason (to Sam): "All I know is that I love you.......being married to you is the best thing in my life, it's the only thing that's made any sense."
Jason (to Sam): "I want you to stay, because knowing you and loving you is the most important thing that has ever happened to me."
Sam: "Close your eyes."
Jason: "I can't...I can't stop looking at you."
Jason (to Sam): "You want to know if I loved you? When you were pregnant, I wanted to be a father to your child. And after the baby died, I asked you to stay with me. When you were in the hospital dying, I was by your side, willing you to live because you mean everything to me. I've never loved anyone as much as I love you, and I always will."
Sam: "Sonny needed you and you chose to look for me."
Jason: "It wasn't a choice, it was necessary, like breathing."
Sam (to Jason): "You're not just my husband. Jason, you're my best friend."
Jason (to Sam): "All that time I was in prison, I would think about you every day. It would keep me sane; it would keep me going. And now that I'm out, I'm gonna make sure I never lose you again."
Sam (to Jason): "I will love you for the rest of my life, Jason. If I die tomorrow or if I live to be 100....even if I never see your face again."
Jason (to Sam): "When I -- when I sleep, you know, there's moments I wake up and I -- I still reach for you. And I remember why you're not with me, and everything comes flooding back to me, and I got to move, I got to get up, I got to go to work, I got to do everything I can to make myself stop thinking about you.You like to think I miss you? I miss you all the time."
Jason (to Sam): "I will love you for as long as I live." "I love you, you are my whole world."
Sam: "I am special, I know that, that's why you like me."
Jason: "No that's why I love you."
Jason (to Sam): "Were we always this intense?"
Sam (to Jason): "I had no idea what love was, how it felt, what it meant, until you showed me."
Jason (to Sam): "Now I know why, even now, I would do anything for you."
Sam (to Jason): "I just figured it out....why I sleep so much better at your apartment. Because you make me feel safe."
Jason: "Thank you for making me a better person."
Sam: "Thank you, Jason, for loving me."
Sam (to Jason): "Yeah...usually I am a gambler but I am not willing to risk your life, because without you somewhere in this universe, my world would go completely dark."
Jason (to Sam): "It's know selfish, but I can't lose even one second of the time I have left with you. Yours is the last face I want to see."
Sam: "You like me?"
Jason: "Sure"
Sam: "Thanks, I like you too."
Sam: "Come on, I'll be quiet"
Jason: "You're never quiet"
Sam: "Did you talk to me?"
Jason: "All the time"
Sam: "And I missed it?" (laughs)
Sam: "You hustled me in rock, paper, scissors!"
Jason: "Now be a good little loser and go home and rest."
Wedding video
Edit
Jason and Sam were married at the Noodle Buddha Chinese restaurant on September 22, 2011.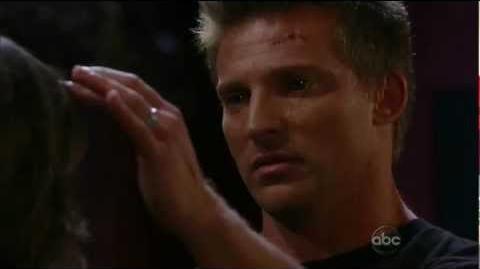 Photo gallery
Edit
References
Edit